A Salford City College learner has secured a place in the final of a national modelling competition after gaining national attention through shaving off her hair for charity, writes Billy Camden.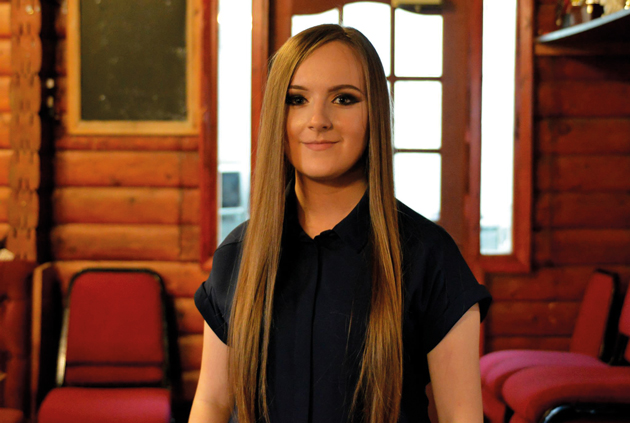 Salford City College learner Leah Dean will be strutting down the catwalk during the Miss Teen Model UK competition, thanks to her money-raising efforts which gained widespread coverage for Cancer Research UK.
The inspirational 17-year-old shaved her head last July to raise funds for the charity, after her former school teacher from the Albion Academy, Michelle Holding, was diagnosed with breast cancer in 2014.
"When I found out I was devastated," Leah said. "The way she [Ms Holding] dealt with it and the strength she showed, made me want to do something to show my support."
Leah received a huge backing on social media after shaving her hair, which resulted in her raising more than £3,000 for Cancer Research UK.
Her story was later picked up by local and national media outlets, including the Mirror, which led to her being approached by a top modelling agency, which put the student forward for the Miss Teen Model UK competition.
"I quite suited the shaved look," Leah said. "Everyone started comparing me to Sinead O'Connor and the modelling agency said they saw potential in me to grow as a model and to represent a different type of model.
"Women models nowadays all seem to follow the same look. They are all around 5ft 8ins and have long hair, they just look like copies of each other."
But at 5ft 3ins and with cropped hair, Leah is looking to break that mould.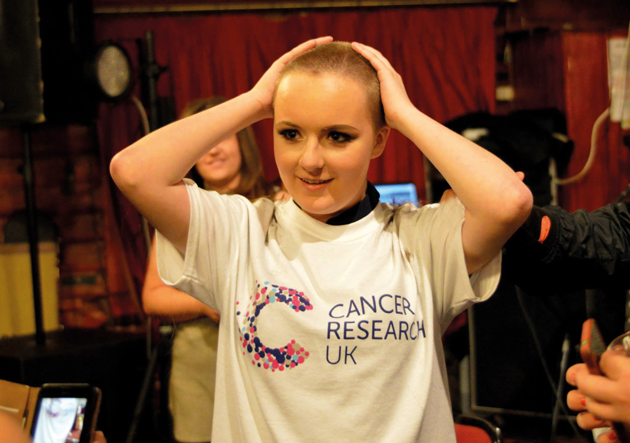 "We come from a very diverse society and therefore to accommodate that, we need to have models that represent every sort of person.
"I am happy to fly the flag for the real people who come in all different shapes and sizes and different hair lengths," she said.
Leah is now one of five finalists, and is looking forward to attending the grand final in Warrington on 26 June.
Leah's charitable streak continued on Boxing Day last year when she won £600 on a scratch card, and donated it all to flood victims in her local area.
"I went to the shop to get the general bread and milk and I had a pound or so change left, so I bought a scratch card," Leah explained.
"I took it home and scratched it and won £600. I started spending the money in my head and I was going to put it towards my university savings, but after watching the news, I couldn't keep that money knowing other people out there were left with nothing. So I donated it."
When she's not raising money for charity, Leah is studying level three IT software at Salford City College.
She is a strong advocate for getting more girls into IT, explaining: "IT is a very male-oriented industry, but I believe in the equality of women, so I think that they should be entitled to the same opportunities."
Once she finishes at college, Leah plans to go to university to train to be an IT teacher, as she would like to be a role model for young girls who want to get into the industry.
Main pic: Salford City College learner Leah Dean shaves off her hair for Cancer Research UK