Construction is now underway on a new £11 million technical college based at Stansted Airport, which will create around 500 new further education places in Essex, reports Samantha King.
Aptly named Stansted Airport College due to its location, it will open in September 2018 and is being funded by Stansted Airport, Harlow College, Essex and Uttlesford councils and the South East LEP.
"We know that small, standalone institutions aren't always financially viable. It is in effect a campus of Harlow College but its brand is Stansted Airport College," explained Karen Spencer, principal and CEO of Harlow College, which has put around half a million pounds into the project.
The new college, which has been in the pipeline for the last three years, will offer qualifications that support the airport industry and the services that wrap around it, from aeronautical engineering and logistics, to retail, business, hospitality and customer services.
"A lot of young people assume an airport is just cabin crew and pilots, and there's significantly more to it as an organisation," Ms Spencer added.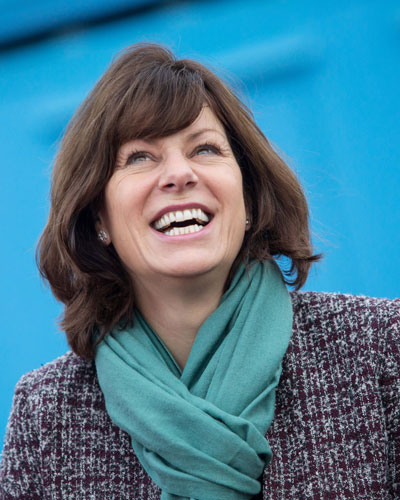 A number of employers have already shown interest in the college, including Ryanair, Novotel, Hampton by Hilton and Stansted Airport – which has around 100 job vacancies at any given time – all keeping an eye out for talented graduates.
"We have employers who have committed to supporting things like work placements, visits and professional talks to students. They're also committing to provide guaranteed interviews for jobs or apprenticeships," Ms Spencer said.
"It's sort of a sponsorship of the centre that says 'actually, we're prepared to take young people who studied at this airport college into roles in our organisations'."
The college's construction phase was officially launched by the minister for climate change and industry, Claire Perry, who coincided her visit with the launch of the government's industrial strategy.
"The new college here at Stansted is a prime example of our industrial strategy in action," Ms Perry explained. "Public and private sector working together to improve the skills of young people and delivering a pipeline of talent that will boost the local economy."