Construction trainees from across the south-west of England gathered at South Devon College to compete for a place in the national SkillBuild 2017 competition.
A total of 58 competitors from nine colleges took part in the regional heat, with trades such as cabinet making, decorating, brickwork and plastering all represented.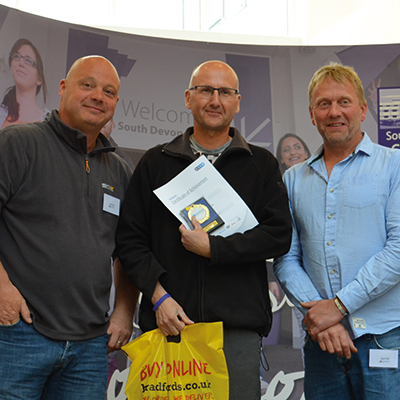 Competitors went head to head for a place in the national finals, which will be held at the Skills Show, taking place in Birmingham in November this year.
There were 12 winners, five of whom are construction students from the college's Paignton and Newton Abbot campuses, who took gold in bricklaying, joinery, painting and decorating, and plastering.
Also in attendance were Chris Frediani and Jules Perryman from the BBC's DIY SOS, who were on hand to spill construction tips and tricks to students.
"If we can do a bit to encourage people to get into construction, they might choose to study it and make a good career out of it," they said.
"That's why it is so important to inspire them at a younger age. We need to back the colleges, we need to push on with apprenticeships and I am taking several on next year. It is the construction industry that will keep Great Britain great."
In addition, construction-themed taster sessions – including lessons in how to patch plaster – were given to more than 300 pupils from local primary and secondary schools.