The Conservatives have been accused of hiding from FE Week in the run-up to the general election – and the party's central office has persistently blocked us from grilling the skills minister on his own manifesto.
The entire sector is desperate for more detail from Robert Halfon on his party's plans for FE.
Many, for example, want more information on how a surprise pledge that would allow employers to use their apprenticeship levy money to pay wages would work in practice.
Since taking on the brief for apprenticeships and skills last July, Mr Halfon has generally been extremely cooperative with FE Week and other media. However, he recently decreed that any pre-election requests would have to go through the party's press office.
FE Week lodged its first request for an interview on May 18, the day the party's manifesto was launched, and we have faced a wall of absolute silence on this and more than 20 subsequent requests.
Gordon Marsden, the shadow skills minister, told FE Week that this was behaviour "typical" of the Conservatives' "foggy and gloomy" election campaign.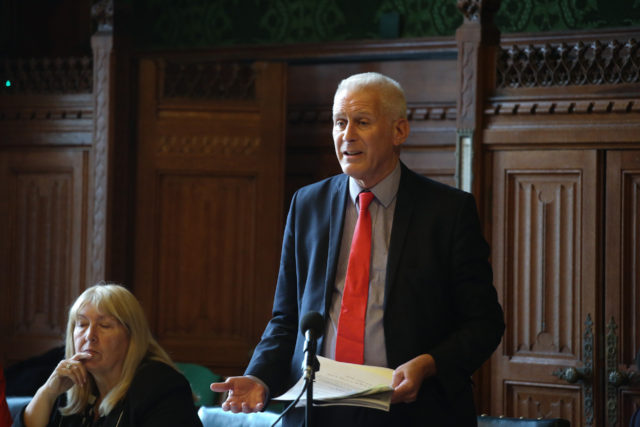 "Unfortunately this is typical of the way that the Conservatives have been running their campaign and not producing costs from any of their policies, or indeed access to the people who might explain them," he said.
"There are serious issues, particularly with regard to their lack of commitment to funding non-levy-payers in terms of apprenticeships, and the issue of how employers can use their levy, which people would have liked to ask them about."
The education secretary Justine Greening has also not been made available to our sister paper FE Week, even though in recent days she has been interviewed by the likes of BBC Radio 4.
Mr Marsden said it was all "typical of the Theresa May-centred campaign that they are running, which means people in various sectors can't get proper answers to questions".
FE Week called the party's press office at least a dozen times before going to press before this issue, just to chase up our initial interview request, while the number of emails we have sent without reply has hit double figures.
It wasn't until Thursday June 1, two weeks after our initial request, that we received an official "no" from a party spokesperson, who apologised and said Mr Halfon would be happy to talk after the election when he was less busy.
Lack of transparency has been a common theme throughout the Conservative campaign, a theme which runs right to the top, with the party leader Theresa May coming under heavy fire for refusing to take part in TV debates with the leaders of other political parties.
Sarah Olney, the Liberal Democrat shadow education secretary, told FE Week that the Conservatives are "taking everyone for granted" by "hiding from the public, hiding from journalists, hoping that they can get away with their un-costed manifesto and mean-spirited policies".
Since the snap election was called by the Conservatives seven weeks ago, it has been interesting to see the reaction to their handling of the media.
The overriding theme has been one of avoidance: stories of the press being locked out of events, being allowed to ask pre-vetted questions only and of ministers darting in and out of back doors have been frequent.
And even when interviews have been granted, journalists have been left complaining of questions going unanswered and replaced with "strong and stable" soundbites.
Most recently, Jeremy Corbyn changed his mind and decided to participate in the TV leadership debate, but Theresa May stayed away.
This prompted a cartoon in the Times in which our prime minister hides behind the sofa.
We've drawn up our own version, in which she is seen completing an online course in media management from the safety of her breakfast table.
And we now know, two weeks after we first asked for an interview, that the Conservatives are determined to keep FE Week away from the apprenticeships minister Robert Halfon.
The lack of opportunity to scrutinise the manifesto commitments weakens the democratic process.
Would you choose to buy a medicine from a pharmacy that refused to even make itself available to ask about potential side effects?
I'm not going to endorse one party over another, but the best way to change the behaviour of a salesperson is to refuse to buy their product.