Concern is growing in the FE sector that plans for an FE Chartered Status quality mark have "stalled" with no mention of the scheme in party manifestos and little in the way of news on its progress.
Plans, originally drawn up by the Department for Business, Innovation and Skills (BIS), for the Royal seal of approval to be granted to high-achieving FE institutions were revealed in July 2012.
It was almost another year before the appointment of Tory peer Lord Lingfield (pictured) as chair of the Institution for Further Education (IFE), a not-for-profit company set up to launch the quality mark.
In March 2014 he told FE Week he expected "negotiations to be completed within months" that would allow for the quality mark to be launched. An FE Week survey on the mark was carried out in May last year unveiling concern it could simply "sink without trace," while further meetings were set to take place the following month. But the launch is yet to take place, and it is understood that an IFE petition for Chartered Status is yet to be considered by a special Privy Council committee, while IFE chief executive Ed Quilty told FE Week he "would not expect to see any further movement on this until the other side of the general election".
Matt Atkinson, principal of City of Bath College, who took part in the FE Week survey on the scheme last year, said: "To be honest I had completely forgotten about this and the fact that the sector has not been banging down the front door of BIS asking for its swift development and implementation should be taken as an indication of how it is viewed.
"The fact that the development of Chartered Status has stalled somewhat is a reflection of just how important it is to both government and the sector."
Verity Hancock, principal of Leicester College, who also took part in the survey, said: "While we've been generally supportive of the idea of Chartered Status it seems as if this is being pushed further and further away."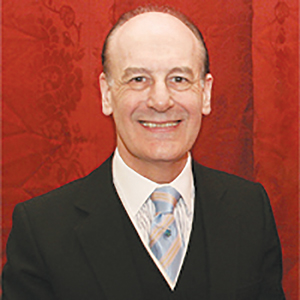 She warned that the "environment" now facing FE providers was much more "challenging" than when Chartered Status was first proposed. "We see little immediate prospect of that abating, so there is a real question as to how willing colleges would be
to engage in an application process if there
are additional costs or few obvious benefits," she added.
The lack of progress comes despite a BIS competition in conjunction with FE Week to design a Chartered Status logo, with former Skills Minister Matthew Hancock meeting winner and then-24-year-old Manchester College graphic design student Lisa Cassidy in March 2013.
Dr Lynne Sedgmore, executive director of the 157 Group, said "a natural degree of scepticism has crept in" over the scheme. "It is telling that no political parties make reference to the idea in their manifestos, and I wonder whether time is not on its side," she said.
A BIS spokesperson said: "We are satisfied with current progress in this matter."