Tutors at Warrington Collegiate were so inspired by young mum Yasmin Hancox's commitment to her studies while struggling with the death of her father that they created an annual award in her honour, writes Billy Camden.
Jasmin Hancox came to Warrington Collegiate in 2009 with no qualifications to her name after a difficult time at school.
Five years on and the 21-year-old who studied forensic science, amid study breaks for the death of her father and the birth of her daughter, has now left leaving her legacy in the form of the inspirational student of the year award, created in her honour by college staff.
"I just can't believe they have done this," said Yasmin, who was the first recipient of the award.
"I felt like other people worked just as hard as me if not harder but my teacher [forensics lecturer Emma Blake] said I was deserving of it. I cried a lot when I found out."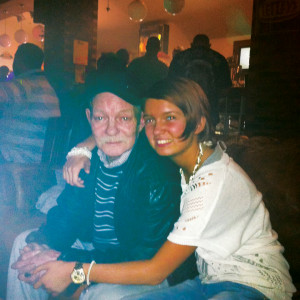 During her school days Yasmin went through a difficult home life after being put into care in year 9 which led to her binge drinking.
"Alcohol was my way of coping with things at home so I didn't do well in my exams. I left with nothing really, just U and F grades, so I pretty much started from the bottom after that," said Yasmin.
She enrolled on a level one public services  course when she was 16 at Warrington Collegiate where she grew in confidence, leading to her progressing on to and completing level two.
"After school I thought 'this is it now'. I was so cocky and didn't expect to fail school so I was absolutely devastated when I did," said Yasmin.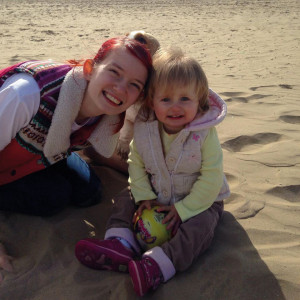 "I felt like I let my parents down so I needed to get my head down at college."
She gained top marks in her public service courses and finally had the qualifications and knowledge to follow her passion and enrol on a course in forensic science.
However, in 2012 Yasmin had to take a year out of education after getting pregnant with daughter Isabella.
During the same year, Yasmin had to care for her terminally ill dad, John, who died when Isabella was just eight months old.
Despite this, Yasmin returned to college in 2013 to study a BTec extended diploma in applied forensic science, a field that she got a passion for from her dad.
"My dad and I were like best friends, we both would watch things together on TV around them sorts of shows [crime and forensics] so I just followed that when I got to college."
Yasmin has since gained top marks in her forensic science course with a triple distinction. She has spent the summer looking after Isabella but is now applying for jobs in the funerals business.
Emma Blake, lecturer in forensics at Warrington Collegiate, said: "I'm so proud of Yasmin. She has proved herself to be quite the tenacious young woman who has triumphed through adversity throughout her time at college."
The college paid Isabella's nursery fees while Yasmin was still studying and she couldn't thank them enough.
"I'm so glad I came to Warrington Collegiate, followed my dream and achieved my goal. The college and tutors have encouraged me through every stage and supported me in realising my dreams," said Yasmin.
Main image: From left: tutors Emma Blake, Nikki Bradley and Hilary Bathgate with Yasmin Hancox and her inspirational student of the year award