Colleges have been warned to be on their guard against "sophisticated" fraudsters, after a scam involving fake faxes was detected by staff at one provider in London.
The Mary Ward Adult Education Centre nearly fell victim to the con last week, before the college's bank contacted them to question a suspicious payment.
A fraudster had sent a fax requesting a £4,437 clearing house automated payment system (CHAPS) payment after researching the college's personal bank details, which are in the public domain.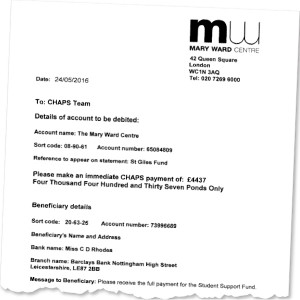 But Allister Duncan, head of finance and resources at the college (pictured), explained: "Thankfully the bank picked up on the questionable nature of the instruction and queried it with us."
However, he warned: "It may well be that whoever is behind this may try this on with other colleges."
Mr Duncan also told FE Week: "Clearly the sort of amount involved in this case is enough to be worthwhile, but not enough to generally cause a lot of interest. If the sum was in the tens of thousands of pounds it is likely to raise questions, so this is quite a clever and sophisticated pitch."
The Education Funding Agency (EFA) also sent out an alert on May 26, warning that customers of an attempted scam involving Portakabin Ltd, which makes portable buildings often used by schools and colleges.
It said: "We have been advised by Portakabin Ltd that some of their customers may have received a fraudulent letter about a change to their bank account details.
"The letter is attempting fraud and, if you have received one, you should ignore any instructions."
Portakabin told FE Week it had been able to flag up the attempt internally and report it to the bank being used by the fraudster.
Company director James Robinson said: "As a precaution, we immediately alerted all our customers, even though the bank account no longer existed. We also reported it to the National Fraud and Cyber Crime Reporting Centre.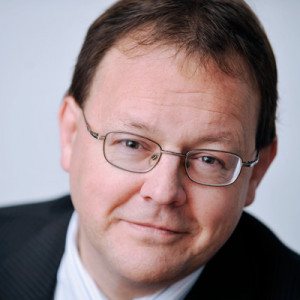 "We do not believe any of our customers have been affected. The letter was speculative and no data security has been breached.
"Unfortunately, fraud crime continues to rise and we all have to be extremely vigilant and highly suspicious of any unsolicited communications unless the company concerned has been contacted to check any new payment instructions are completely genuine."
This is not the first time colleges have been targeted by these types of scams.
In January last year FE Week reported that college finance directors had been targeted in a bailiff scam involving a series of phone calls with con artists.
Staff from at least eight colleges, including the College of Haringey, Enfield and North East London and City of Southampton College, were subjected to the rip-off attempt.
The fraudsters employed the same tactics on each occasion, centring their bogus story on Northampton County Court, to which a non-existent debt running into thousands of pounds was meant to be owed.
At the time it was understood no college had fallen for the scam.