AoC blames programme design after analysis shows they're responsible for barely a quarter of starts
AELP claims independent training providers best placed to make a success of under-fire scheme
Barely a quarter of traineeship starts over the past three years were with colleges, analysis by FE Week has revealed.
This startlingly low figure, which was obtained through a freedom of information request, prompted the Association of Colleges to blame the design of the traineeship programme.
Statistics from the Skills Funding Agency also identify six colleges rated 'outstanding' which have not had a single traineeship start between them in that time.
FE Week lodged an FoI request with the SFA to find out the number of number of traineeship starts at providers in 2013/14, 2014/15, and the first half of 2015/16.
The response showed that just 26 per cent of all starts were with FE colleges — compared to 68 per cent with independent training providers.
The true figure for colleges may be even lower than that, as the agency's data did not account for subcontracting.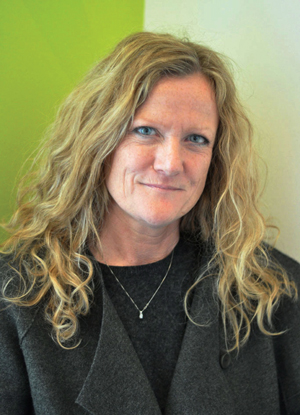 But Teresa Frith (pictured), senior skills policy manager for the Association of Colleges, said: "Traineeships are designed for a very specific young person in terms of age and level of 'work readiness' and this is why 70 per cent of colleges have reported to us [via the AoC survey 2014] that it is difficult to convince employers to take on a trainee.
"AoC is calling for the development of a more comprehensive and flexible programme, concentrating on the needs of 16- to 24-year-olds to prepare them for an apprenticeship and to gain the skills that businesses need."
The boss of the Association of Employment and Learning Providers Mark Dawe praised FE Week's "useful" findings.
He said: "We have always said that eligible providers with strong employer links built through apprenticeships and other work-based programmes were the ones most likely to be in a position to deliver traineeships."
Traineeships were introduced in 2013 as part of the government's drive to help low-skilled young adults onto apprenticeships, but take-up has remained low, with just 19,570 starts in 2014/15.
When traineeships were introduced, only providers rated 'outstanding' or 'good' by Ofsted could deliver them, but the government announced in December that it was opening them up to all providers.
FE Week asked all six of the 'outstanding' colleges recording no starts in the past three years to explain why they were not delivering traineeships.
Two of these – Mid-Cheshire College, which was actually rated 'outstanding' until its rating tumbled to 'inadequate' in March, and New College Durham – declined to comment.
Evelyn Little, director of employer responsiveness at Swindon College, said the college offered traineeships but had not been able to recruit anyone to the programme because "we can't get the youngsters to go into the workplace and not have any form of payment".
Peter Thompson, vice-principal of finance and resources at Isle of Wight College, disputed the SFA's figures.
He told FE Week that his college had delivered a small pilot traineeship programme in 2014/15, with six starts, and would be running a further programme starting later this month.
A spokesperson for Highbury College said that it planned to start running traineeships next January, but did not offer any explanation for why they had not offered any in the past.
Aaron Butson, director of business growth and innovation at South Downs College, acknowledged that traineeships had been a "low priority" for the college in the past, but said the college had plans to start a traineeship programme in September.
These revelations follow another FoI lodged by the AELP, reported by FE Week on June 10, which indicated that 76 per cent (378,170 of 499,900) of all apprenticeship starts in 2014/15 were delivered by ITPs
An FoI request by FE Week ahead of last year's Association of Colleges conference in November also uncovered startlingly low levels of apprenticeship delivery at many colleges.
Colleges, on average, were shown to have 27 per cent of their 2015/16 Adult Skills Budget (ASB) allocated to apprenticeships, compared with 60 per cent at other providers.