Seventeen general FE colleges and six sixth form colleges (SFCs) will be included in the first two "sub-regional" area reviews of post-16 education and training in London, it was announced today.
The two reviews, in London (Central) and London (West), are the first of four London reviews to be announced and are expected to get underway in March as part of the second wave of area reviews.
The government has also confirmed that the Mayor of London, Boris Johnson (pictured below), will be leading the capital's area reviews, as previously revealed by FE Week.
"An overarching London Area Review Steering Group, chaired by the Mayor of London, will oversee the sub-regional reviews and ensure that the recommendations and outcomes of the reviews are co-ordinated," a government spokesperson said.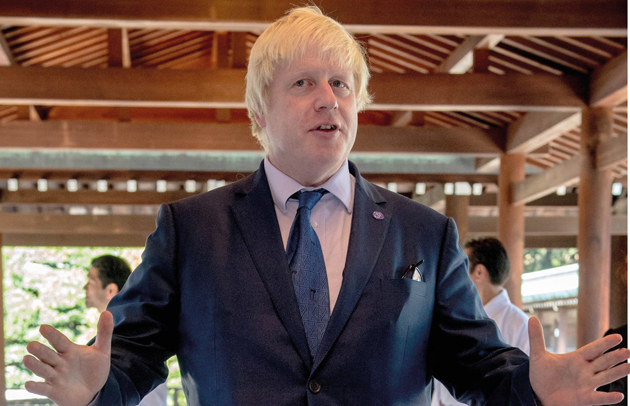 Steering groups for both the reviews announced today, which will include representatives from the London Enterprise Panel, Greater London Authority and London councils, will be chaired by a leader from one of the boroughs in the scope of the review.
Ten general FE colleges and four SFCs, covering 12 London boroughs, will come under scrutiny in the London (Central) review.
Two of the colleges affected – City and Islington and Westminster Kingsway – have already announced that they plan to merge in August.
A third, Tower Hamlets, has said it is exploring possible mergers with Redbridge and Hackney Community colleges.
There was speculation last year that Lewisham Southwark College was looking to merge with Greenwich Community College, but this was later found to be unlikely.
The London (West) review will see seven general FE colleges and two SFCs examined, across seven London boroughs.
The two remaining London reviews, in east and south west London, will be part of a third wave of area reviews, due to begin in April.
A spokesman for the Mayor of London said: "The Mayor believes it is vitally important that businesses can access workers with the right knowledge and skills if the capital is to maintain its current position as a global hub for business, talent and creativity. He is therefore working with borough leaders, government and the skills sector to see how the sector could be strengthened."
The government announced on December 3 that 34 general FE colleges and 15 SFCs would be involved in the second wave of post-16 education and training area reviews.
Six reviews were detailed in the Midlands, London and the North West.
And just like the seven reviews of the first wave first announced from September, in which 83 colleges are being reviewed, no school sixth forms were listed.
A spokesperson for the Department for Business, Innovation and Skills (BIS) said that the colleges and boroughs involved would be confirmed "in due course".
The government had previously given an indication of the timings and areas to be included in the third, fourth and fifth waves.
London (Central)
General FE colleges
City and Islington College
City and Westminster College
College of Haringey, Enfield and North-East London
Hackney Community College
Kensington and Chelsea College
Lambeth College
Lewisham Southwark College
South Thames College
Tower Hamlets College
Westminster Kingsway College
Sixth form colleges
Brooke House Sixth Form College
Christ the King Sixth Form College
St Charles Catholic Sixth Form College
St Francis Xavier Sixth Form College
London (West)
General FE colleges
Barnet and Southgate College
The College of North West London
Ealing, Hammersmith and West London College
Harrow College
Stanmore College of Further Education Corporation
Uxbridge College
West Thames College
Sixth form colleges
St Dominic's Sixth Form College
Woodhouse Sixth Form College