A puppetry show based on the experiences of Myerscough College's foundation learners is to be made into a national safeguarding resource; Samantha King reports
Puppeteer Steve Wright has been a regular visitor to the Lancashire college, delivering the government's Prevent training to learners with additional needs through the medium of puppetry.
The creative artist has previously appeared on BBC show Dragon's Den with his educational puppetry business Routes, and is now creating a special resource for the Education and Training Foundation based on the experiences of Myerscough's learners.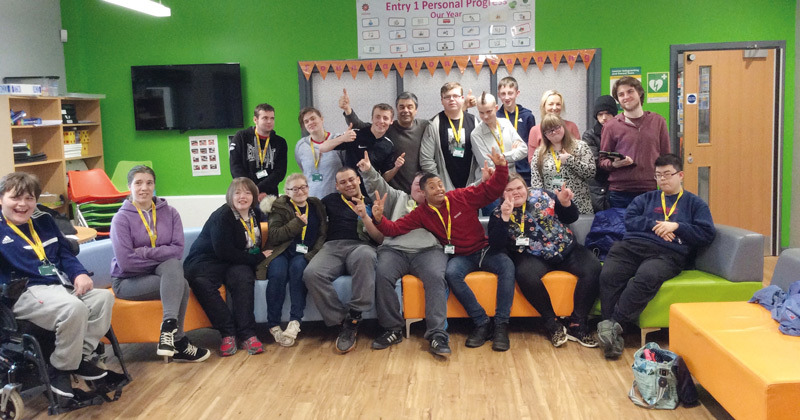 The new resource will delve into what it's like to be a foundation learner through a specially created puppet, and help others understand how to treat students who have additional needs, and it will soon be made available nationally for all teachers and staff working in FE.
Barry Sherriff, head of foundation learning at the college, said: "Steve has recognised the immense potential our students have. He has been collecting soundbites from the students which he's now putting together to create these learning materials for the ETF.
Through the medium of puppetry they really do seem to pick up the messages
"There'll be no pictures of our students – it will be anonymous – but it's their words, and it's strong because others will relate to it."
In the show – which will appear in video format on the ETF website – the bespoke puppet will be portrayed as having learning needs and a strong work ethic.
Steve delivers educational presentations across the UK on topics such as Prevent, road safety, drugs, equality, sexual health and relationships and bullying, while also creating his own resources for teachers.
His visits have proven highly successful with the students, and many have even been inspired to bring their own puppets in to help them communicate during the sessions.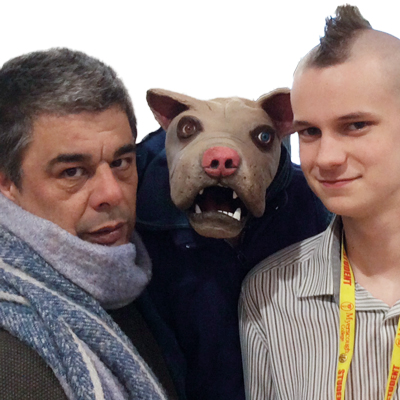 "The students trust him and that's why they feel they can be so honest," Mr Sherriff said. "It allows them to show little nuggets of themselves that you'd never really prise out of them otherwise."
And on how the Prevent sessions have helped student learning, he added: "What does anti-radicalisation mean to somebody with limited understanding? If you break it down and dress the puppets accordingly, it makes more sense.
"Through the medium of puppetry they really do seem to pick up the messages. It's been really powerful."
Steve also took time out to assist one particular foundation learner who wants to become an actor, working with him to create a showreel using the learner's voice and a puppet which will become part of his application to study drama.
Myerscough has now been working with Steve for around 12 months, and Mr Sherriff says he is now a friend of the college.
"His method of communication suits our learners greatly," he added.
Main image: Steve Wright, left, with a puppet and student Matthew Taylor, 17