All students in colleges and other further education providers can "safely return" for face-to-face teaching from March 8, the prime minister has announced.
Boris Johnson has this afternoon laid out his "roadmap" for easing lockdown restrictions and said the reopening of schools and FE providers will be supported with twice weekly testing (click here for full testing details).
Addressing the House of Commons, he said: "Two weeks from today students in all schools and further education settings can safely return for face-to-face teaching, supported by twice weekly testing of secondary school and college pupils."
Following Johnson's speech, the Department for Education said that secondary schools and colleges will have "discretion on how to test students" over the first week back "to enable their return to the classroom".
The DfE also said that staff and students in secondary schools and colleges are "advised" to wear face coverings in all areas, including classrooms, where social distancing cannot be maintained, as a "temporary extra measure" until at least Easter.
Schools, colleges and FE providers have been closed to all but the most vulnerable students and children of key workers since January 5.
'Irresponsible reopening'
Association of Colleges chief executive David Hughes said: "Colleges typically have thousands of students across varying ages, and they face a complex task now to prioritise who starts back first and how that will best meet the needs of students.
"We look forward to seeing the scientific evidence which sits behind the announcement. That will be important in reassuring staff and students of the low risks involved, with the right controls in place."
Bill Watkin, chief executive of the Sixth Form Colleges Association, said: "The key to a successful return from this date is flexibility. Opening to all students at the same time presents a range of very significant logistical challenges, not least the requirement to test all students and staff."
He added that he was "pleased" that the updated operational guidance published shortly after the prime minister's speech (see here in full) retains the flexibility for colleges to "decide the right balance of face to face and remote education as long as the majority of planned hours are on site".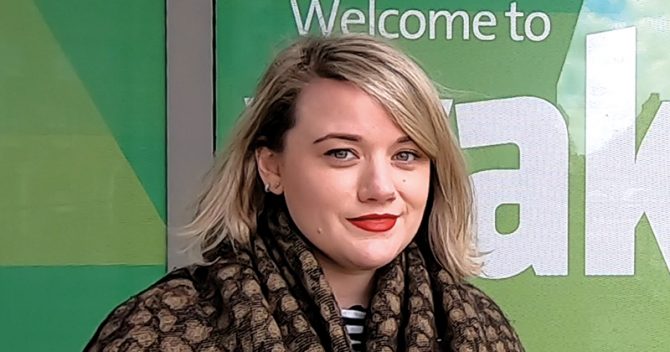 University and College Union general secretary Jo Grady said the prime minister's plan for all students to return at the same time was "irresponsible".
"Pushing students and staff back onsite increases the risk of more Covid outbreaks and threatens to undo the country's hard work to get infection rates down," she said.
The Department for Education said the return for all students is being prioritised due to the "significant and proven impact" caused by being out of school and college to the health and wellbeing of young people.