A record high proportion of Ofsted-inspected colleges are now rated 'good' or 'outstanding', FE Week can reveal.
Our analysis of inspection grades shows an impressive 78 per cent of all general FE colleges have been placed in the top two categories as of August 31, 2019, up from 76 per cent in 2017/18.
It is the highest proportion since comparable records began in 2015 and brings colleges within just three percentage points of the FE and skills sector average of 81 per cent.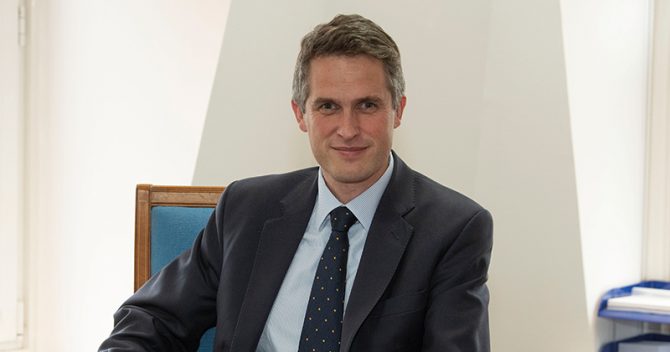 The achievement is set to feature in Ofsted's chief inspector's annual report in December, and has been praised by the education secretary.
"I am very pleased to see that the standards of our colleges are continuing to rise," Gavin Williamson said after being shown FE Week's analysis.
He described FE as a "vital" part of the education system and expressed his thanks to all lecturers, leaders and support staff for their hard work.
FE Week's analysis shows that colleges have bounced back from a low of 69 per cent in 2017, after 71 per cent were graded 'good' or 'outstanding' by Ofsted in 2016.
A total of 77 per cent of colleges were found to be in the inspectorate's top two categories in 2015, when the current methodology started to be used to calculate the percentage of providers judged 'good' or 'outstanding'.
There are currently no general FE colleges with Ofsted's lowest grade of 'inadequate,' matching the 0 per cent score of grade four ratings last year.
However, part of the reason for this is the mergers of poorly-rated colleges which have been carried out over the past two years. When two colleges merge, both have their Ofsted grades wiped.
Between September 2015 and March 2019 the Department for Education carried out post-16 area reviews, which resulted in 57 mergers by April 1, 2019.
Interestingly, a quarter of all colleges (42 out of 171) currently have no Ofsted grade because of these mergers, up from 38 last year.
Ofsted said merged colleges are "treated as new entities, and we inspect them within three years of the merger".
"This explains why there are a proportion of general further education colleges that have not yet received their full inspection in each year," a spokesperson added.
"This in turn reflects the historically high number of college mergers that have taken place since 2016.
"However, a number of newly-merged colleges that have not yet had their full inspection have received a monitoring visit (which is an interim type of inspection), especially those that had predecessor colleges that were previously judged 'inadequate' or 'requires improvement'."
FE Week's analysis shows just two colleges fell out of the top 'outstanding' category last year, with Eastleigh College receiving a grade two and Swindon College dropping to grade three.
Nelson and Colne College also lost its grade one after a merger with Accrington and Rossendale College, which was previously rated 'good'.
Fourteen colleges moved up to grade two in 2019. Six colleges dropped down from 'good' to 'requires improvement' between 2018 and 2019.
David Corke, director of education and skills policy at the Association of Colleges, said: "The excellent work and support provided by teachers and staff means colleges up and down the country are some of the best places to study and train."
Williamson said the Department for Education has worked closely with Ofsted in developing its new inspection framework, which was rolled out in September.
"We are fully united in our drive to ensure all young people can benefit from a high standard of education," he added.
"We recently announced a funding boost of £400 million for our sixth forms and colleges – the biggest injection of new money into 16 to 19 education in a single year since 2010 – so that we can continue to develop world-class education and skills, as well as the supply and quality of the FE workforce."
Declining Ofsted oversight
The number of Ofsted inspections to general FE colleges almost halved last year.
Only 19 per cent of all colleges were visited by the education watchdog in 2018/19 compared to 36 per cent the year before.
This equates to oversight of 33 out of 171 colleges in 2018/19, following 64 out of 178 colleges being inspected in 2017/18 – a 48 per cent drop.
Overall oversight across the whole FE and skills sector dropped from 19 per cent being inspected in 2017/18 to 12 per cent last year.
A spokesperson from Ofsted told FE Week: "Ofsted inspects colleges, and all further education and skills providers, in a risk proportionate way and in accordance with the timeframes detailed in the inspection handbook.
"We do not inspect providers simply for the sake of doing so."
One of the likely reasons for this decline in oversight is funding cuts to the inspectorate.
Ofsted is in line to lose £15 million between 2016/17 and 2019/20 from its inspection budget, which is predicted to fall by 10 per cent from £141,685,000 to £127,100,000.
Another cause for the reduction in inspections could be the number of college mergers after the Department for Education carried out post-16 area reviews.
After August 2017, colleges classed as 'new' because of mergers will receive a full inspection within three years of their creation.
And from August 31, 2018, a policy change was introduced to extend short inspection cycles from three to five years.
However, Ofsted did not agree with the premise that area reviews and the number of mergers may have prevented it from carrying out more inspections.
"We inspect as we find: if a college is providing further education, then it is subject to inspection," a spokesperson said.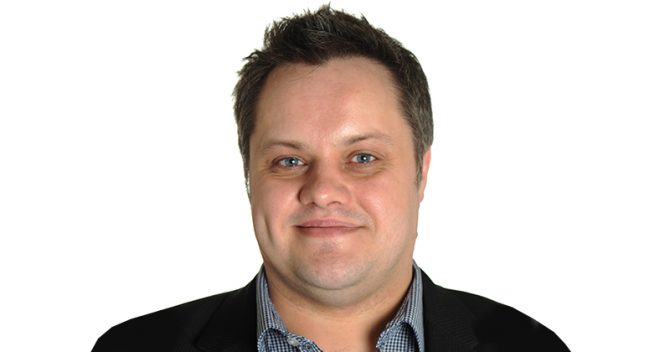 "It's not relevant to think of area reviews or mergers as somehow blocking inspection. They continue to happen just as Ofsted continues to inspect colleges."
David Corke, director of education and skills policy at the Association of Colleges, provided further explanation of the decline in oversight: "As the new inspection framework is rolled out, it isn't uncommon to see a dip in inspections under the current framework, which is in its last year.
"Several inspections within the new EIF have taken place recently, with early reports suggesting it is more authentic and developmental."
FE Week's findings follow greater emphasis on oversight of FE colleges, with both the Education and Skills Funding Agency and the National Audit Office launching their own investigations.
The government announced Dame Mary Ney would lead a review into the way the Department for Education monitors college finances and financial management at the end of August, with college leaders later being asked to submit their views on ESFA oversight.
Earlier that month the National Audit Office said it was also preparing to launch a value-for-money review on the management of colleges' financial sustainability.
And in September Ofsted announced plans to publish financial ratings as part of inspection reports in the future.
The move will not be part of the watchdog's new inspection framework, which launched in the same month, as a spokesperson told FE Week it is something for a "longer-term piece of work with the government".