The nation's largest college group has welcomed a change in how it collects data on learners and it is expected to pave the way for campus-level Ofsted inspections.
NCG will introduce a new college "campus identifier" field into individualised learner records from 2018/19.
The data will identify a "campus within a college group" that is "no longer a separate legal entity", according to Education and Skills Funding Agency guidance. The intention is to "allow identification of provision delivered across the various sites of merged institutions".
Ofsted may use this information to launch new campus-level inspections from as early as next year. These would allow for reports on colleges that were previously independent, but which now sit within merged groups.
Moving to inspections of individual campuses was a logical next step
Neither Ofsted nor the Department for Education would say for certain that the new field was being introduced for this reason.
However a spokesperson for the inspectorate admitted to being in discussion with the DfE about campus-level inspections.
"We will consider it as part of the inspection of the whole college as we review the education inspection framework," he said.
Joe Docherty, chief executive of Newcastle-based NCG, the country's largest college group, said moving to inspections of individual campuses was a "logical next step" that the group would "strongly welcome".
He said NCG – which counts six FE and sixth-form colleges, and two independent providers, as members – had been "asking Ofsted to consider" grading each campus individually for two years.
"It's vital for the communities we serve to ensure true transparency on performance – which in a group means campus-level inspection grades for the quality of provision," he said.
He explained that NCG had been working on a pilot with the government to report data for each of its members separately.
"NCG data is due to be published at campus level for the first time in March 2018," he added.
IT glitches related to the pilot have however meant that data from the group was missing from the 2015/16 achievement rate tables.
There was a long delay in the publication of NCG's most recent Ofsted report, which finally appeared last September, a fact blamed on a dispute over the group's achievement rate data.
The published data – described by the group as "misleading" – was for all the group's members, when the inspection just covered the colleges, of which there were four at the time.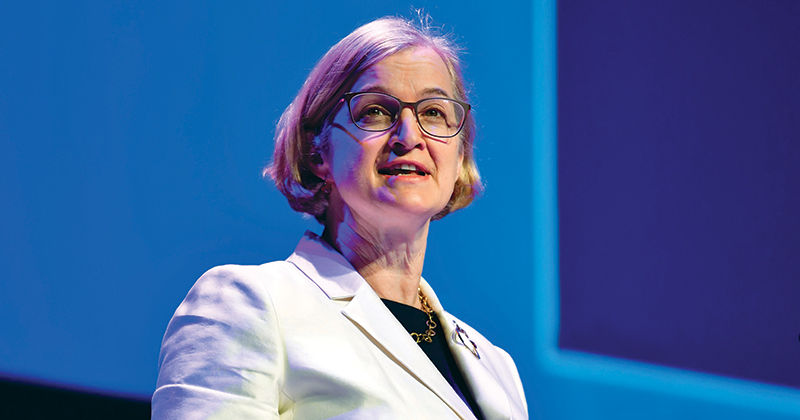 The new data field will mean colleges will have a year's worth of campus-level data in time for the new Ofsted common inspection framework, expected from September 2019.
The prospect of campus-level inspections was raised last March, during an FE Week interview with Ofsted boss Amanda Spielman and her deputy director for FE Paul Joyce.
They were asked if it was realistic to expect inspection teams to reach consistent verdicts on huge groups, which often encompass multiple learning bases across the country and have different priorities.
Ms Spielman conceded that "the most useful way of reporting on a large, diversified, multisite college is not necessarily the same as a smaller one". Mr Joyce added that campus level inspections were being investigated with the DfE.
Frank Coffield, emeritus professor of education at UCL's Institute of Education, also argued that "applying one summary term" to these huge colleges was "unjust".
But David Corke, the director of policy at the Association of Colleges, was more cautious this week about campus-level inspections.
"Much more analysis needs to be done into what constitutes a campus, and there also needs to be more research conducted into what the complex practical implications will be during an inspection," he said.
A DfE spokesperson would not say how the new ILR field relates to future inspections, but admitted it could "allow a granular level view of data for audit, funding and success rates".