A troubled college is set to merge with one of the biggest college groups in the country this summer.
Ruskin College will become part of Activate Learning in June 2021 after getting sign-off from skills minister Gillian Keegan.
An Activate spokesperson said the decision was "unanimous" and "will ensure the unique identity of Ruskin College and its values as a college, as well as its long tradition of working with the Labour movement, are preserved in perpetuity."
Activate's group chief executive Sally Dicketts said she was "truly delighted" to be chosen as the merger partner.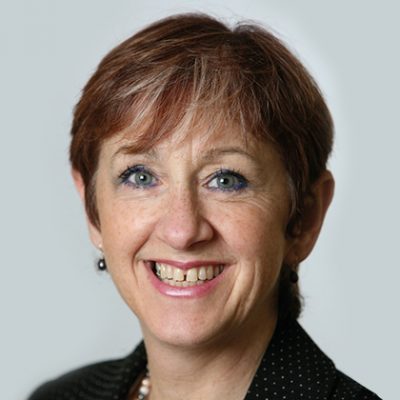 She said there was a vision for Ruskin to be a "national centre of excellence for adult learning," and she was "very excited" about working together.
Originally founded in 1899, the Ofsted grade two Ruskin College, based in Oxford and with "close links" to the city's university, has historically educated working class people, especially those in the trade union movement.
Its curriculum currently focuses on adult learners and includes Access to HE diplomas, English for speakers of other languages courses, and trade union courses accredited by the TUC.
Ruskin College chair Doug Nicholls said the merger with Activate "with its breadth of resources and scale of delivery" would help "to safeguard the future of the college for the 21st century".
He said the college has "recognised operating as an independent college is increasingly challenging".
College faced clawback and 'sharp' decline in enrolments
The Education and Skills Funding Agency first issued Ruskin College with a financial health notice to improve in 2014, which was reissued in November 2020.
Keegan placed the college in supervised status after an FE Commissioner report into the college, dated for July 2020 but published in October, detailed how the college faced an "uncertain future".
This was due to a "sharp" decline in higher education enrolments, combined with "substantial overclaiming" of adult education and bursary funding thanks to it misapplying funding rules and "poor" record-keeping.
The commissioner found range of board vacancies and a lack of local governors, as well as "barriers to entry" may also have contributed to the situation.
As of July 2020, the report reads, enrolments were just over 50 per cent less than in 2018/19.
The college was also highly geared "relative to turnover," and had "limited" room to reduce this quickly without selling off property.
At the time, the college was facing having the adult education and bursary funding overclaims for 2018/19 clawed back by the Education and Skills Funding Agency.
Funding for previous years was also in scope for recovery, which had "potential implications for the college as a going concern".
However, the agency agreed to defer any decisions on that until a sustainability review by an independent practitioner had been completed.
The college has yet to publish either its 2018/19 or 2019/20 financial statements.
The commissioner recommended the college consider undertaking a structure and prospects appraisal led by him, which has now led to merger.