Uniformed public services students from Barking & Dagenham College got the chance to take part in Europe's biggest disaster drill.
The four-day event, 'Exercise Unified Response', simulated a tower block collapsing into Waterloo Underground station, packed with passengers.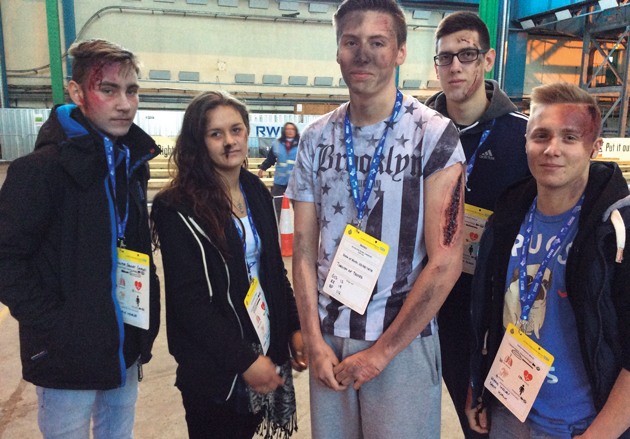 Organised by London Fire Brigade and involving more than 70 organisations, the event was staged at Littlebrook power station, Dartford and included more than 2,000 volunteers playing casualties amid upturned Tube trains and thousands of tons of rubble.
The group of 81 level three students acted as victims of the crash and were able to gain first-hand experience of how the emergency services would respond to a major incident.
Barking & Dagenham College public services lecturer Tim Bamforth-White, who accompanied the learners, said: "The students were able to get a sense of the scale of such an emergency and the planning, organisation and levels of communication and teamwork necessary to manage an incident of this magnitude."
Main pic: Upturned trains and thousands of tons of rubble surround Waterloo Underground station for the event