Over 40 learners have come together for a charity fashion show at Nelson and Colne College, which raised more than £1,000 for Cancer Research UK.
A-level and vocational students from the college's art and design, hair and beauty, and creative and media departments put their skills into practice to bring the Stand Up To Cancer fashion show together, which was attended by 100 guests and raised £1,059 for the charity.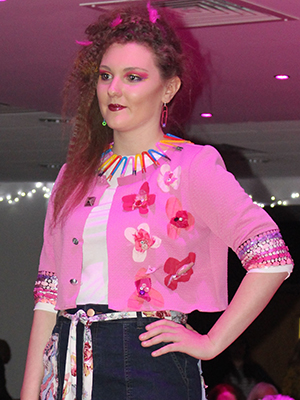 The event featured jewellery and clothing designed by students, alongside collections from the Clitheroe branch of M&Co and a local clothing store, Blue Ginger.
"I had a family member who has had cancer and I weaved her name into my pieces to give them a personal touch," said Cerys Wrigglesworth, a 17-year-old art and design student. "I found it a really good experience."
"It was great to see students working so professionally together on the night for such a great cause," added Sarah Holmes, curriculum leader for art and design. "Alongside creating their fabulous garments, they have also learned such a lot about working in an environment like this under pressure."