The chancellor of the exchequer faced a grilling from sixth-formers during a visit to Strode's College.
Philip Hammond, who is the MP for Runnymede and Weybridge, had over 80 students pressing him for answers about cuts to college funding, lowering the voting age to 16, Brexit and the government's foreign policy.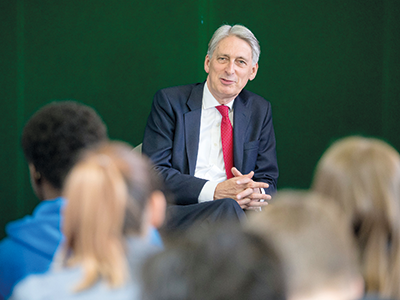 The chancellor also shared his hopes for how he will be remembered in the political world, telling students "it will be defined by Brexit, but I hope we will be able to look back at the longer term and see how we prepared Britain for the challenge ahead".
The visit was organised by the Surrey sixth-form college's student union, and its SU president Ben Roberts, a second year economics, politics and history student, chaired the session.
"It was a privilege to be able to question such an influential figure of British politics," he said. "Mr Hammond's answers were engaging, giving an insight into the myriad of issues the chancellor must address."