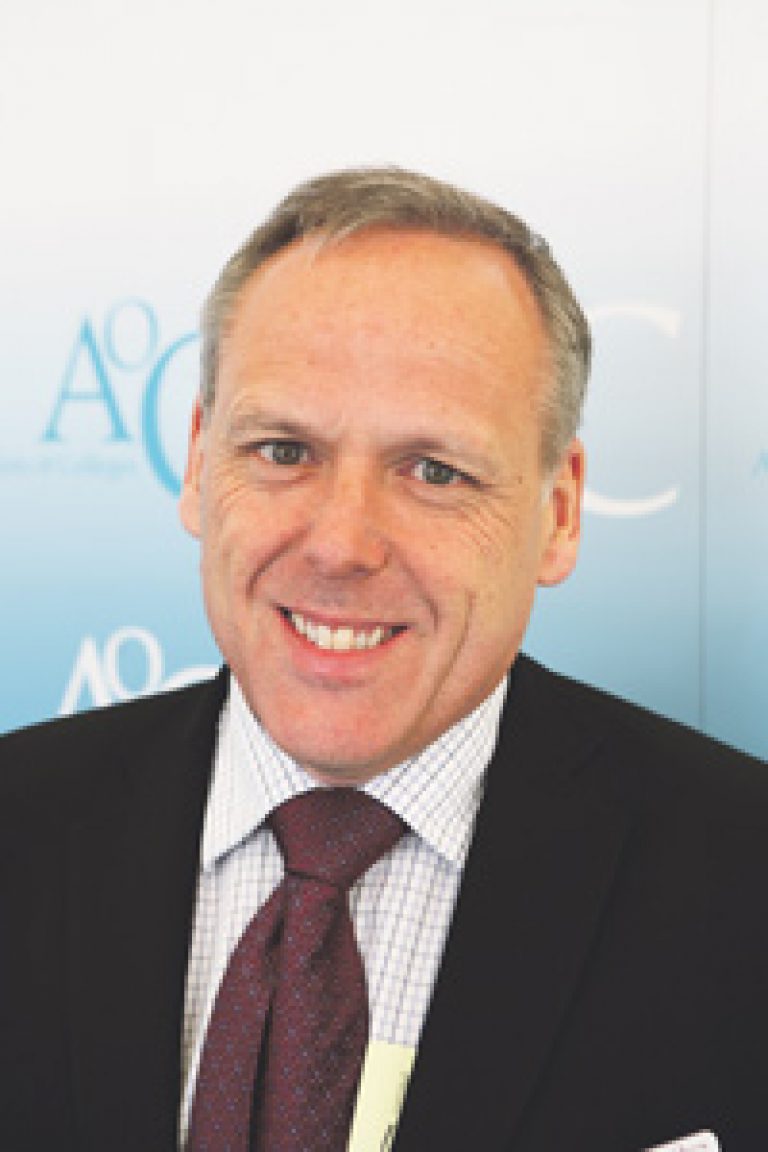 Association of Colleges chief executive Martin Doel takes time out of his busy conference preparation schedule to tell FE Week what he thinks are the five main challenges and the five main opportunities for colleges in the coming year.
CHALLENGES
1. Overlapping change programmes
"It's overlapping simultaneous change programmes conducted at high pace, and that's impacting on colleges.
"The issue is of course that colleges provide all of those things. Schools are looking at GCSE changes and maybe A-levels.
"Colleges have got both of those, then they've got changes to the vocational education system, introducing traineeships, changes to the apprenticeship framework and then they're looking at some changes around HE is funded."
2. Funding
"In schools, students are funded at least 20 per cent higher than for a 16 to 18-year-old, but now we're picking up all those young people who have not succeeded in maths and English at schools and have two years to sort it out.
"So poor old colleges are being saddled with school failure and then paid 20 per cent less to try and sort it out — there doesn't seem to be any accountability on schools.
"And you might say schools ought to be fined for every young person that doesn't get grade A-C in English and maths, with the money that generates going to colleges to finish schools' job.
"There's something about investment there, I think there's a real threat to funding levels for adult provision."
3. Maths and English
"This challenge is huge and it's not a big
philosophical one, colleges accept the task but you then have to re-align your workforce.
"The OECD report said our functional numeracy and literacy were poor, or have not improved at the same degree as other countries.
"And it's not that GCSE maths and English have not improved in terms of pass rates, they have — but functional literacy and numeracy have not improved.
"That doesn't tell me that GCSE maths and English are easy to pass, it's actually that they're not good proxies for functional maths and English — the types of maths and English people use throughout their lives. Requiring colleges to continue to teach GCSE to young people who have failed consistently to achieve academic maths and English is just continuing to bang their heads against the same wall for another two years, which just seems false on any number of levels.
"Addressing this issue is a core FE mission, but to do that we need to have the tools to do it, the resources but also the curriculum— it really is a very substantial task."
4. Landscape
"There are challenges around landscape with Local Enterprise Partnerships (LEP), city deals, employer ownership pilot. So we've got LEPs, CDs (City Deals), and EOP (Employer Ownership Pilots), and whatever other set of acronyms to describe the people that colleges deal with, and the challenge is how they cope with all of those people."
5. Deficit agenda
"It's always seductive to create a crisis in order to get something done, but creating the crisis can create issues with college reputation as well.
"College reputation goes from 'we're the unheralded triumph of British education', down to 'there's not enough colleges', to 'the tale of underperforming colleges is too long', to come up saying 'colleges are getting better'.
"There are great big waves, whereas with university reputation, change programmes become like speed humps rather than great big mountains you have to go through.
"The real challenge is to keep things on an even keel — colleges are around a hundred years ago, they'll be here in another hundred years, they'll still be doing a good job in spite of all the change.
"The AoC needs to be doing its job well with other college organisations, to actually push back on the deficit agenda.
"We need to stay true to what we do… listening to what's been said, what the relevant criticism is and responding to it but not letting that take hold."
OPPORTUNITIES
1. Freedom related to accountability
"I think there's a real opportunity for colleges now that school sixth forms will be measured on the same basis as colleges, and we've been asking for this for a long time.
"Yes, some colleges won't look as good as some schools, but as a group I think they will find a longer tale of underperformance in school sixth forms — and the only way that's been masked is when students leave not having completed their studies, schools are not held to account.
"So often they go onto a college and then succeed, but the school isn't penalised.
"But if at college the student leaves before completing the course, that's marked down against the college."
"And there's the whole issue of non-completions of A-levels, where students either take three years to get an A-level because they go to somewhere that helps them to succeed, or they move to a vocational programme until they're 19 or to 20, where often they should have completed a year earlier.
"That all links back to getting careers advice and guidance right so they start the right course."
2. Governance
"The accountability framework, if it's handled properly, should drive the opportunities for colleges. I think you can see it as a challenge to governance, but I think the whole greater freedom agenda in Susan Pember's report this is week about stepping up to the mark to take advantage of opportunities even though that brings greater responsibility in terms of accountability. Governance is going to be a bigger thing in the future."
3. Working with employers
"Working with employers is a challenge, but also a real opportunity. If you look at Frank McLoughlin's report, Nigel Whitehead's report, and Doug Richard's report, the common theme is they see more room for colleges and providers to work directly with employers and give employers what they want… rather than having to go through 15 intermediaries before we get to our customers."
4. Social enterprises
"I think the other thing being talked about recently is colleges becoming social enterprises. I think they're enterprising and entrepreneurial, my concern is whether or not they've got the available capital — there's a reason why people go on Dragons' Den, to get the money to actually get on and do it.
"Doug Richard wants us to be social enterprises, and I think colleges need a bit of
head room to be able to get up and do that. But I think growing social enterprises is an opportunity to really be in the centre of things."
5. Change
"I may have said overlapping simultaneous change programmes were a challenge, but although it's hard to see, in that lives an opportunity for the most agile business-aware organisations that can manage change most effectively and in my experience … I've never seen a sector that's more up for continuous change, and has just got used to it, like this one, so out of that change and real challenge, there's an opportunity… which allows us some space to say, 'yes we're up for change', we don't need to be beaten over the head to do things and get continually better… just give us a chance to do it…
The Association of Colleges' three-day Annual Conference and Exhibition takes place November 19 to 21 in Birmingham'sInternational Convention Centre.