The Confederation of British Industry (CBI) today restated its concerns over plans for an apprenticeship levy on large businesses as it called for existing reforms to "speed up".
The CBI and Pearson have published the result of their education and skills survey of 310 companies, which reveals that 81 per cent of respondents felt reforms to apprenticeships were positive and 23 per cent cited the slow pace of reform as a matter of concern.
The survey also showed that "inability to relinquish control" over apprenticeships by the Department for Business, Innovation and Skills (BIS) was a source of concern for 23 per cent of respondents, while 38 per cent said making qualification programmes more relevant to businesses would help engage more employers, with 34 per cent citing direct employer control of funding as another catalyst for engagement.
Reforms under way include new apprenticeship standards designed by Trailblazer employer groups and a digital apprenticeship voucher.
There were concerns about delays to funding reform among a quarter of respondents, while almost 30 per cent were worried about bureaucracy and red tape.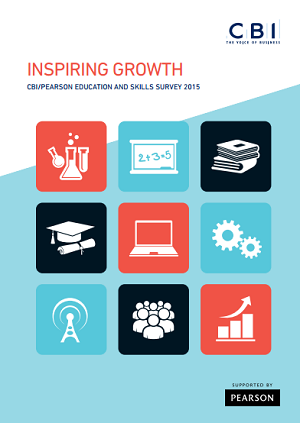 And although employers were not quizzed on whether they would support the apprenticeship levy put forward by Chancellor George Osborne in last week's Budget, the CBI used the release of its survey report to again question whether the measure, while helping to delivering quantity, would benefit the quality of apprenticeships.
The levy proposal had already been mooted by government vocational education adviser Professor Lady Alison Wolf just days before the Budget, drawing opposition from the CBI as well as the Association of Employment and Learning Providers.
Katja Hall (pictured above), CBI deputy director-general, said: "The new levy announced in the budget may guarantee funding for more apprenticeships, but it's unlikely to equate to higher quality or deliver the skills that industry needs.
"Levies on training already exist in the construction sector where two-thirds of employers are already reporting skills shortages.
"Employers have a critical role in upskilling the workforce, but part of the deal must be for real business control of apprenticeships to meet their needs on the ground.
"The best way to plug the skills gaps and provide quality training is to speed up existing apprenticeships reforms already under way and encourage smaller firms to get involved."
The Construction Industry Training Board (CITB), the organisation which has for 50 years operated the levy referred to by Ms Hall, said well-designed systems would play a "positive role", but accepted a levy wasn't the only solution to quality apprenticeship growth.
Steve Radley, CITB director of policy, told FE Week: "Levies alone won't deliver quality apprenticeships — it is also critical to have proper forecasting of skills demand and better engagement with training providers to meet employer needs.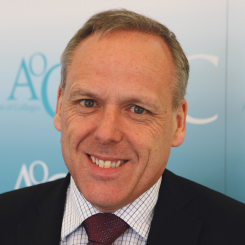 "But well-designed levy systems, if they have buy-in from employers, can play a positive role in tackling the skills challenge."
Martin Doel, chief executive of the Association of Colleges (AoC), said: "It is right that employers make a contribution to the costs of training the national workforce as they benefit from apprenticeships in terms of increased productivity among their employees and from access to a more skilled labour market.
"Levies are one way in which this can be achieved and they are already in use in many other countries."
A BIS spokesperson said: "The apprenticeship levy puts employers back in the driving seat; they are now in charge of how apprenticeship budgets are spent and they can build the skills base they need for their future success.
"Investing in apprenticeships means young people will have the skills they need, giving them the very best chance to succeed in today's labour market."