The Confederation of British Industry (CBI) has rejected Professor Lady Alison Wolf's recommendation that all employers pay a levy to fund apprenticeships growth.
Neil Carberry, CBI director for employment and skills, said the "universal levy" put forward by the King's College academic, who penned a 2011 government review of vocational education, might help in terms of quantity, but he questioned whether it would improve the quality of apprenticeships.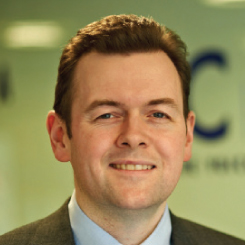 "We need a system that encourages more employers to get involved in apprenticeships if the government's 3m target is to be met, but quality matters as well as quantity," he told FE Week.
"A universal levy wouldn't deliver that."
Professor Wolf outlined her levy proposal in a 26-page report for the Social Market Foundation, entitled Fixing a Broken Training System – The case for an apprenticeship levy, out on July 2.
She said: "To rebuild apprenticeship as a robust and credible institution for the long-term needs a secure funding source. A small but hypothecated payroll levy on businesses is the only simple and robust way to do this.
"An apprenticeship fund is a practical way to kick-start the revival of apprenticeships now, forcing all employers to take note and take action.
"It will transform incentives, restore the employer-apprentice contract as the core of the system, and fund apprenticeship growth and improvement."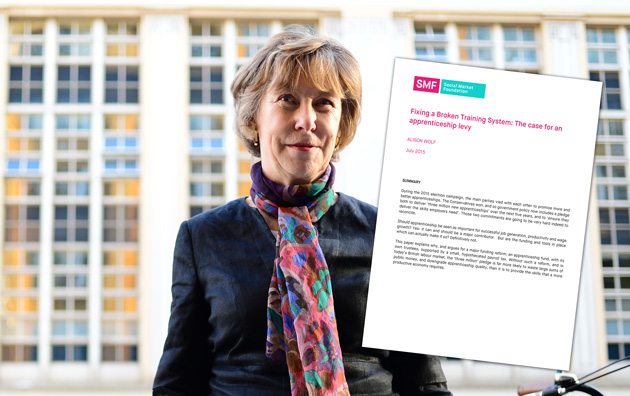 But Mr Carberry said: "Businesses already understand that they need to make a contribution to training apprentices, but the key to success is relevant qualifications that businesses and apprentices want.
"A tax might shore up funding — but it wouldn't address quality and relevance, or help involve the many smaller employers whose help is needed to reach 3m."
The universal levy proposal was also given short shrift by Stewart Segal, chief executive of the Association of Employment and Learning Providers.
"We don't believe that levies or taxes are the right way to encourage training unless a group of employers wish to adopt their own system," he said.
"Nor do we think it's possible to set up such a proposal in the short-term; therefore growth in apprenticeships has to be funded through additional employer and government investment."
Martin Doel, chief executive of the Association of Colleges (AoC), said: "It's right that employers make a contribution to the costs of training the national workforce.
"Levies are one way in which this could be achieved and they are in use in many other countries. It will be important, however, that any levy system is not unduly bureaucratic on the one hand or likely to induce 'game playing' similar to tax avoidance on the other."
A Department for Business, Innovation and Skills spokesperson said: "This report is a valuable contribution to the debate which we'll review with interest."