Students have created carnival-inspired costumes for Cleveland College of Art & Design's annual week-long FE show.
First year level three art and design learners were inspired for their outfits by wild animals, mythical creatures and characters from the Narnia series of books by CS Lewis.
They will roam the corridors of the Green Lane campus, in Middlesbrough, during the show taking place from June 5 to 11, which will showcase hundreds of exhibits created by students in mediums including ceramics, photography, illustration, fashion, textiles, and digital art.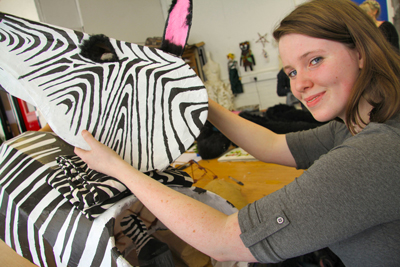 Student Lydia O'Donoghue, of Hartlepool, who has been working on a zebra costume for the show, said: "This has been the first time I've had to work to a deadline to make sure everything is ready on time.
"We are expecting a lot of people to come through the doors so the whole art and design group have been working to make sure that everything comes together [in time for the show]."
Picture caption: Cleveland College of Art & Design students with their carnival-inspired costumes.