The Careers and Enterprise Company has responded to savage criticism from MPs over secrecy by finally agreeing to publish its board minutes.
Its chair Christine Hodgson and chief executive Claudia Harris were grilled in May over the CEC's lack of transparency, during a bruising appearance before the Commons education select committee, where CEC was called an "over-bloated quango".
The company, launched in 2015, is leading efforts on behalf of the government to connect more young people with the world of work. But MPs raised grave concerns over a lack of evidence relating to the impact it has made so far, while committee chair Robert Halfon questioned why the CEC had never exposed itself to proper scrutiny by publishing board minutes.
A message has now appeared on the CEC website saying: "From July 2018, we will be publishing minutes of our board meetings."
A spokesperson for the company also confirmed to FE Week the intention to publish minutes of future meetings.
We have always aimed to be a transparent organisation and have welcomed feedback on how best to achieve this
"We will be publishing on our website from our next board meeting at the end of July," said a spokesperson. "We have always aimed to be a transparent organisation and have welcomed feedback on how best to achieve this."
However, publication of previous board minutes is "still being considered".
This stems from concerns that there may be a "generic issue around retrospective publication of minutes if board members were not made aware of that at the time of the meeting". 
The announcement was welcomed by Mr Halfon.
"We had serious concerns about a lack of transparency when we questioned the CEC, so we are pleased they have taken our concerns on board and finally decided to publish board minutes," he said.
"Any organisation that receives public funding must always be as open and transparent as possible. Sunlight is the best disinfectant and the public has a right to know how decisions are made."
A freedom of information request lodged by our sister paper FE Week has confirmed that the CEC has so far received £40.8 million of government funding since 2015, and is expected to be given at least £18.8 million in each of the next two financial years.
Funding for the next two years has not yet been agreed, but it is understood it will be more than the £18.8 million handed to the organisation in 2017-18.
Future funding is expected to "reflect the expanded role that the company now has implementing the careers strategy", a DfE spokesperson said.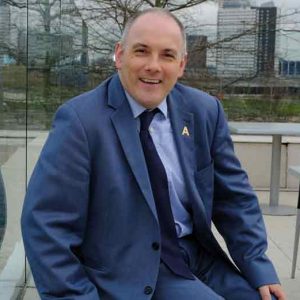 After asking in the select committee hearing in May why the CEC's board minutes were not yet published, Mr Halfon added: "Given that you get money from the government, shouldn't you publish them?"
Ms Hodgson and Ms Harris agreed to "take that away" as a point worth investigating.
FE Week has persistently pressed the company for details of the colleges that it works with, and how it is engaging them.
In December 2016 we revealed a postcode lottery for FE coverage, with 15 local enterprise partnerships not covered in the CEC's "enterprise adviser network" – and no London FE and sixth-form colleges at all. Ms Harris insisted during the May hearing that the company is now working with 40 per cent of FE colleges, which works out at around 140.