Travel and tourism students at a Derbyshire college travel agency are helping an international opera star tour the globe.
Chesterfield College's on-site travel agency Explore first helped local opera singer Carly Paoli make arrangements for a tour three years ago, and have been approached again to help the now-global star tour with her band of musicians.
The mezzo-soprano singer from Mansfield has performed with the likes of Italian megastar Andrea Bocelli, and even shared a stage with Aerosmith's Steven Tyler.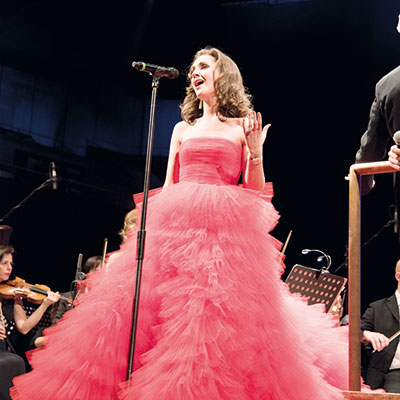 Travel and tourism students have been working alongside managers at the agency to organise the travel plans, gaining experience in dealing with tailor-made travel arrangements.
Carly's mum, Tina Hopkinson, who is an ex-travel agent herself, said: "My requests aren't always straightforward and finding a travel agency that understands the demands is really important. It feels good to know we are helping the next generation of travel experts get some experience, too."
Carolyn Paisley, travel manager at Explore, said: "Working with clients who have more unusual and complicated travel requirements gives students a chance to test different skills. 
"It's also really exciting to know that we are playing a part in helping Carly take her amazing talent to a global audience."
Main photo: Chesterfield college Travel and Tourism students with Carolyn Paisley, Travel Manager at Explore