Level two brickwork students have been learning how to restore and rebuild medieval dry-stone walling.
The team of learners from Lancaster & Morecambe College have been working on a five-mile stretch of dry stone walling at High Hampsfield Farm in Lindale, which has sections that date back to the middle ages, including a lime kiln.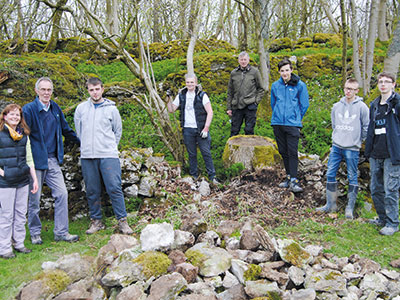 Students have been rebuilding the sections of the wall using traditional techniques, as well as restoring the bricks, all under the watchful eye of Bill Pimblett, who runs the farm.
"It's great for them to learn more about what's on their own doorstep and how we can all help to preserve it," he said.
"This has been an excellent opportunity for Bricklaying students to add something extra to their CVs and is a great introduction to walling techniques, which will hopefully enthuse students to want to follow this traditional skill further," added Liz Smith, a tutor at the college.