The TV presenter, author and lecturer Brian Cox has given students a talk on astronomy, cosmology, astrobiology and the origins of life during a visit to Stafford College.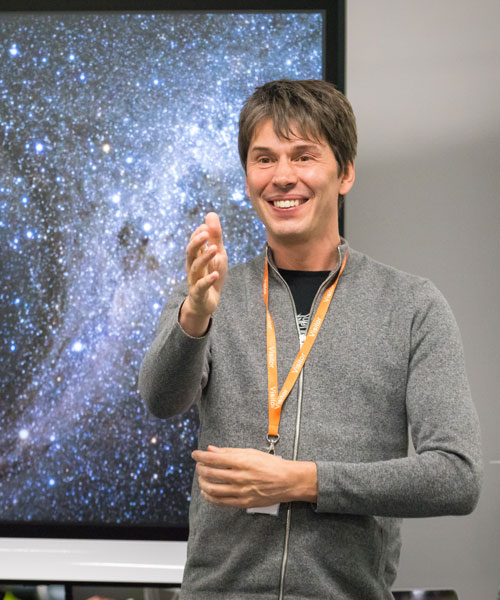 The acclaimed physicist delivered the wide-ranging 50-minute talk to more than 130 learners on physics, chemistry, biology and maths courses across Newcastle and Stafford Colleges Group.
After the talk, Mr Cox took part in a Q&A session with staff and students, with questions including 'What would you say to Einstein if you could meet him today?' and 'What is the fabric of the universe?'
"The quality of the questions that the students asked were fantastic, you can definitely tell that they had a real enthusiasm for the subject," Mr Cox said.
He was also presented with three portraits of himself which he autographed, which were painted by students Sophie Whittington, Lydia Cheung and Lewis Walker, which were commissioned by the NSCG ahead of his visit.
"We were delighted to welcome Professor Brian Cox. He met many students who have been inspired by his work and hope to follow in his footsteps," said Karen Dobson, the principal and chief executive of NSCG.