Luton's troubled Barnfield College has been handed an inadequate grading by Ofsted after inspectors found it had "no key strengths".
College governors' board chair Robin Somerville described the damning result, published today, as "an unacceptable failure" and apologised to learners.
The report, which comes a year after FE Commissioner Dr David Collins was sent in following a Skills Funding Agency (SFA) assessment of inadequate for financial control at the college, found success and completion rates were too low, teaching in English and maths was "poor" and self-assessment was "unrealistic".
It said: "The significant majority of teaching, learning and assessment requires improvement, or is inadequate. Learners make slow progress in lessons as a result of tutors' poor planning for learning and insufficient attention to the needs of individual learners."
The inspection, carried out on November 17, downgraded the college from a grade three, or requires improvement, rating issued in June 2012. But under the latest report's provider strengths section, inspectors simply wrote "no key strengths".
However, it added: "Success rate data are now more reliable than at any time during the past year, following a period in which a number of factors contributed to an over-inflation of the performance of the college."
Mr Somerville said the corporation "fully accepts" the education watchdog's findings. "This is an unacceptable failure by a significant majority of the previous management, governors and teaching staff," he said.
"On behalf of the college, I have apologised to students for that failure. What was particularly worrying is the degree to which Ofsted inspectors found that management was overconfident in their assessment of quality, leading governors into a false sense of security."
It is the latest in a series of blows for the college, which is due to submit plans to the Department for Business, Innovation and Skills to split from the federation of academies built up under former leader Sir Peter Birkett (pictured below right) from 2007.
Sir Peter was knighted for services to FE and the academy movement in 2012, but left the federation the following year having served as its founding director general. A government probe into Barnfield finances was later launched amid allegations including grade massaging.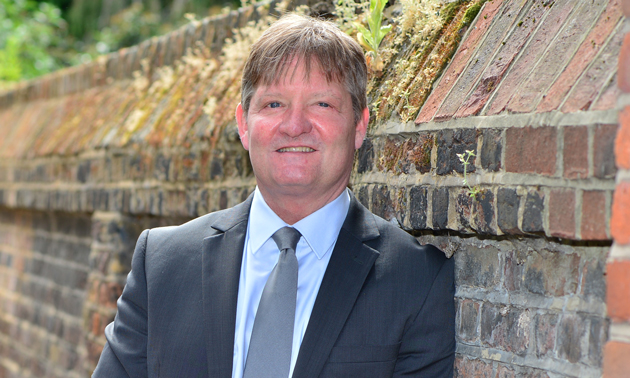 The Skills Funding Agency (SFA) and Education Funding Agency (EFA) both published critical findings of their investigations in February, with auditor KPMG having found the college had overclaimed more than £1m for provision which had never happened, leading to allegations of ghost learners.
The investigations found a "lack of oversight" by the governing body and improper use of college funds for Sir Peter's pay-off, which included two lump sums not in his original contract and an Audi Q5 company car. No criminal charges were pressed.
Dr Collins recommended, in his findings published the following month, that at least half the governing body be replaced and revealed a "general feeling among all levels of the organisation that the college has been relatively neglected in the previous director general/CEO's pursuit of attempting to grow the overall federation into a national business".
Dame Jackie Fisher, former boss of Newcastle College Group (NCG), was appointed principal the month before Dr Collins' report, staying until November, when she was replaced by Monica Box, who is due to step down in March for Tim Eyton-Jones, currently principal of John Ruskin College, to take over.
Mr Somerville said Ms Box had "already started the urgent and robust work to correct the failings identified by Ofsted."
He added: "Tim has a track record of turning around John Ruskin College which, upon his arrival, was 'inadequate'. The corporation has set as its goal to re-establish Barnfield's previous outstanding provision for learners in Luton and the area. We have every confidence that Tim will succeed in that challenge."
Mr Eyton-Jones also commented on the Ofsted blow, vowing to "work tirelessly" to "transform" the college with the promise of a management shake-up.
"The college will shortly be seeking inspirational and aspirational colleagues to join a new and refreshed senior management team as part of the College's re-structure," he said.
"We will be implementing a range of robust and established quality improvement models as well as some innovative initiatives to support the turnaround."
Sir Peter said: "I am not sure how this has been allowed to happen and hope senior management have now put strategies in place to rectify the points raised in the report and I wish them well for the future."
Dame Jackie declined to comment.