The Association of Colleges (AoC) has announced David Hughes as its new chief executive – just five months after he oversaw the launch of the Learning and Work Institute following a merger between two influential sector bodies.
He was chosen after the AoC was forced to re-advertise for the post – because it failed to find a suitable candidate from the initial applicants who were interviewed in March.
Mr Hughes (pictured above) told FE Week he did not apply when the vacancy was first publicised in January.
This was because he felt it would have been inappropriate as he was overseeing the launch of the Learning and Work Institute in the same month, following the merger of the National Institute of Adult Continuing Education (NIACE) and Centre for Economic & Social Inclusion.
But FE Week reported exclusively on March 9 that no-one had been appointed to replace Martin Doel from the first round of applicants — and Mr Hughes felt the time was right to move on when the vacancy was subsequently re-advertised.
The AoC said Mr Hughes was due to start in September and when asked what changes he had planned for AoC, he said: "Part of the process will be meeting with Martin [Doel], staff, and members to make sure I understand what the colleges want and need.
"One thing I know is that Martin is leaving behind a strong AoC. I always try to be an optimist and I said in my interview that I saw this as a time of opportunity for colleges, firstly with the apprenticeship levy.
"It will bring in more money for colleges, attract employers to apprenticeships that wouldn't have considered it otherwise, and underline the government's commitment to skills training.
"Other opportunities I see for colleges will, for example, come through the extension of FE loans, the Sainsbury Review and new technical and professional education routes, and it's obvious that the economy is going to need more of the higher level qualifications that colleges offer."
Carole Stott, AoC chair, said: "We are delighted to welcome David at such an important time for our members.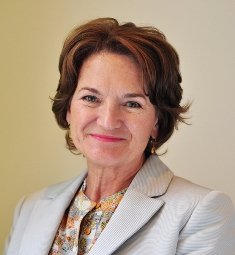 "The board and I are confident that his high level skills, energy and commitment will enable him to lead AoC — as it continues to represent, support, and promote our colleges.
"We are very much looking forward to working with him as he takes on the mantle from Martin Doel, who has successfully led the organisation for the last eight years."
FE Week reported in November last year that Mr Doel would be standing down from September 1, to move to a new professorship of FE and Skills at the Further Education Trust for Leadership (FETL).
Mr Hughes, who started at NIACE five years ago and made guests laugh at the Learning and Work Institute's launch event by calling its new website "sexy", was previously provider services director at the Skills Funding Agency from 2010 to 2011.
He held a series of senior roles with the Learning and Skills Council before that.
When questioned further about the timing of his move to the new post, which it is understood will pay around £135,000 a year, he said: "The problem is that jobs at this level don't come up very often — the AoC job hadn't for years.
"I didn't apply the first time it was advertised in January, as that would have been too soon after the launch of the Learning and Work Institute. But by this point I feel it is in a strong position with a really good team in place.
"I will be sad to leave and would have liked to stay on for another year in an ideal world, but you can't always choose the ideal timing."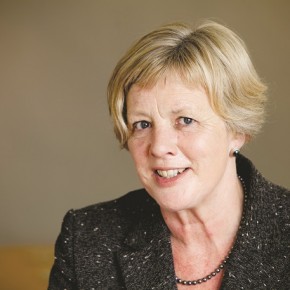 Maggie Galliers CBE, chair of the Learning and Work Institute, said: "On behalf of the board and staff, I would like to thank David for the hard work he has put in and the leadership he has shown to help secure the future of the Institute.
"He leaves behind a strong organisation with great staff."
She added: "We will start the search for a successor straight away and I look forward to announcing a new CEO in the coming months."
Mark Dawe, chief executive of the Association of Employment and Learning Providers, said: "We warmly welcome David's appointment and look forward to working with him in his new role."
Mr Hughes has featured regularly in FE Week during his time with NIACE and the Learning and Work Institute, often in cartoons. Here's a selection of our favourites: