Check out the video from yesterday's events here:
Thousands of competitors, experts, delegates, team leaders, organisers, and volunteers packed the Samsung Arena at Leipzig Messe for the opening ceremony of WorldSkills 2013 last night.
Team UK had arrived at the event to rapturous applause from their training managers, supporters and family as the team coach pulled up outside the arena.
Elaine and Peter Terron, from Warrington, parents of Team UK 21-year-old bricklayer Ashley, were there and spoke with FE Week.
"We're going to Berlin for three days tomorrow [July 3], but we're coming back for the weekend and the closing ceremony, hopefully to watch Ashley collecting a gold medal," said Peter, ahead of the ceremony.
"He doesn't want us here for the actual competition because it might put him off. He wants to stay focused and we also want him concentrating.
"He's won other competitions and has had to beat others to reach WorldSkills, but this is a step up, and he's ready for it.
"He's focused, so if anybody does manage beat him they'll deserve to win."
He added: "The opening ceremony will be the first time we've seen him since the London send-off event last week.
"We're immensely proud of him and I'm known for being a bit stoic, but there may be a tear or two when I see him with the rest of the team."
Elaine said: "I'll be crying for all of us when I see Ashley."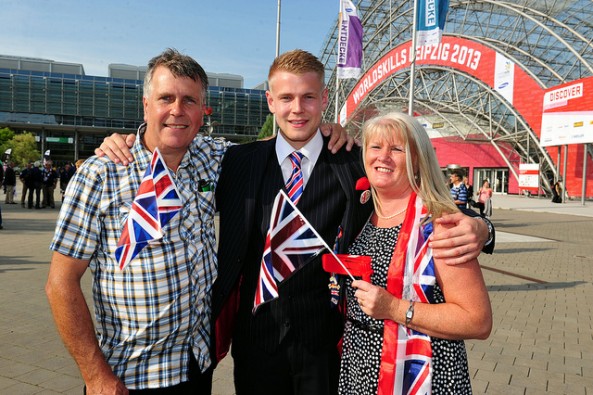 The event kicked off with a performance from the local St Thomas Boys' Choir, followed by 'Sounds of Germany,' which was a mixture of both traditional music from Germany's diverse regions and more contemporary tunes.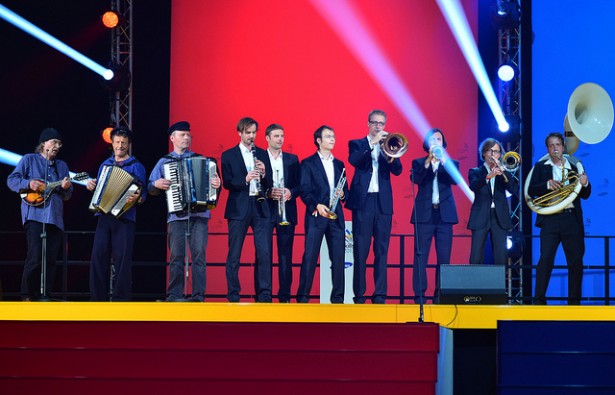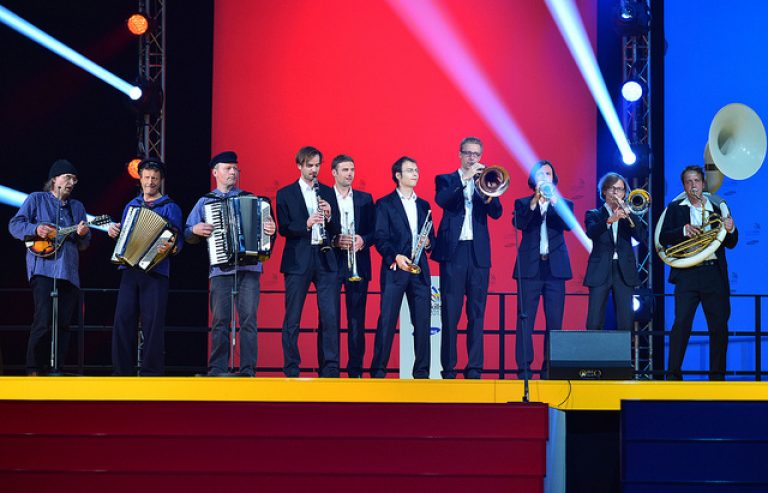 Much like that seen at an Olympic opening ceremony, competitors, from the 52 partaking countries and regions, paraded around the arena so they were able to absorb the warm, bordering on boiling, audience reception.
This year, and for the first time, competing nations were able to choose the song they were walked out to. WorldSkills Team UK choose the hit Spectrum by Florence and the Machine, while France opted for Europe's the Final Countdown, Estonia had James Brown classic I feel good and India went for the Pussycat Dolls' number one hit Jai Ho.
Hamburg's DJ Elbe's talents behind a mixing desk were employed to ensure that the wide breadth of tracks were mixed live on cue.
During their parade, each nation, were accompanied by a youngster from the One School, One Country programme – Team UK had visited a school north east of Leipzig earlier in the day.
Team New Zealand went against the standard and opted to entertain the audience by performing the traditional Haka Maori war dance, more commonly associated with New Zealand rugby.
The ceremony was hosted by Germany's Hadnet Tesfai and Britain's Michael Underwood, known in the UK for having presented for the BBC.
He is also a familiar face to many in the WorldSkills community following his stint as Master of Ceremonies at the closing event of WorldSkills London 2011.
In his opening ceremony address, WorldSkills International president Simon Bartley said: "Competitors, experts, delegates, team leaders, organisers, volunteers and all of you here tonight — you are part of what is the biggest international skills event ever held and on behalf of WorldSkills I welcome you to Leipzig and the 42nd WorldSkills competition."
He added: "Leipzig has promised us the most exciting competition ever and I have no doubt that over the next few days they will deliver what they have promised and much, much more.
"Competitors, if I may, I would like to turn my attention to you — everyone of you is already a winner.
"As you compete to show that you are the best in the world, I congratulate you for what you have already achieved and thank you and congratulate you for what you are going to achieve here and throughout the rest of your lives."
This was my third opening ceremony at a major skills competition, but my first for a global event.
The atmosphere was truly overwhelming. When Team UK walked out with Spectrum booming out across the stadium, each hair on my arms carrying the Nikon D7000 camera were erect and upright.
That uncontrollable feeling of national pride kicked in. For Team UK, a sudden sense of 'this is it' kicked in.
Later today, Team UK and teams from the other 51 nations and regions will embark on the toughest challenge of their lives. Send your message of support to team UK using the #WSTeamUK on twitter.
Here a few more photos from the Opening Ceremony: