The Federation of Awarding Bodies (FAB) has expressed concern over the details of Ofqual proposals in which non-accredited qualifications would appear on its official register.
The qualifications watchdog announced the plans in a consultation document, entitled Lifting the Accreditation Requirement, which puts forward allowing qualifications on its register even though they have not been submitted to Ofqual for review — known as the accreditation requirement.
However, some qualifications will still have to be accredited before going on the register, "where there is good reason to do so but in a targeted and specific way", including A-levels, AS qualifications and GCSEs, and for awarding organisations (AOs) where Ofqual has concerns or which are newly-recognised and where additional targeted checks would be "valuable".
The consultation, which closes on August 6, was issued along with a letter from chief regulator Glenys Stacey in which she said there would be more consultation on requiring AOs to produce a "validity strategy" on how they would ensure qualifications were valid and met the needs of end users.
She further wrote: "Our current regulatory focus for many qualifications is at the point that qualifications are first made available to schools, colleges and training providers.
"We want to change this and tailor our approach to incentivise AOs to take responsibility for their qualifications over their life cycle — as they are developed, delivered and awarded.
"We will also expect much more of a focus by AOs on gathering and acting on feedback from end users including employers as the ultimate test of a qualification's value."
Jill Lanning (pictured above), FAB chief executive, said she was concerned about the details of the move and was planning to meet with Ofqual officials to discuss the issue.
"We share Ofqual's commitment to high quality vocational qualifications and welcomes the long awaited proposals to lift the detailed accreditation requirements for new vocational qualifications," she told FE Week.
"As ever the devil will be in the detail and there is a lack of clarity around the details such as Ofqual's proposed 'validity strategy' mentioned in Glenys Stacey's letter.
"Our initial interpretation of the new condition contained in the consultation document was that the proposal was to require all qualifications offered by AOs to be submitted for Ofqual regulation — including bespoke qualifications for employers and others which are currently non-regulated.
"We are pleased to have received an assurance from Ofqual that this is not their intention which is very welcome. We look forward to meeting with Ofqual to find out more about the details of their proposals and to working with them to support the development of a regulatory system that ensures vocational qualifications can continue to be trusted and valued."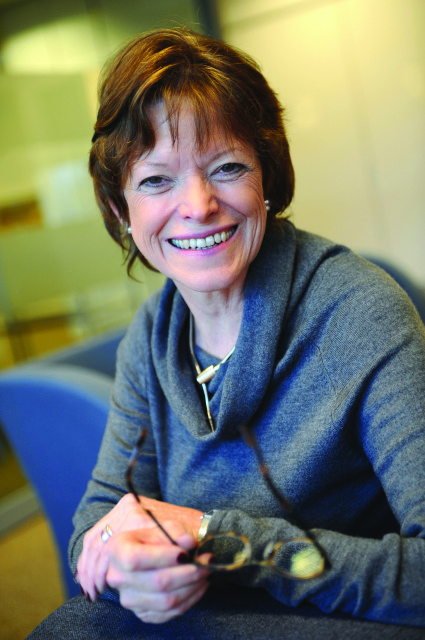 In her letter to the sector, Ofqual's Ms Stacey (pictured left) said the consultation, "sets out proposals to lift the requirement that all qualifications be checked by us before they are added to the list of regulated qualifications, known as the accreditation requirement. "
Although some awarding bodies would not comment on the plans — among them was NCFE, which has been selected to pilot the new accreditation, and OCR, which said it wanted to wait until its consultation response was finalised — they have nevertheless been welcomed by David Short, head of regulation, audit and improvement at City & Guilds.
He said: "We support the changes that Ofqual is proposing, especially as it underpins a renewed focus on the validity of qualifications across their life cycle.
"It recognises that bodies like ours have effective mechanisms in place to develop qualifications and, as a result, we firmly believe that this important step will allow us to be more responsive to the skills needs of the country."
Ofqual Q&A on accreditation proposals
Why is Ofqual proposing to allow non-accredited quals onto the register?
For most qualifications, we do not believe accreditation is the most effective way of regulating to ensure fitness for purpose across the qualification life cycle.
We want to tailor our approach to incentivise awarding organisations to take responsibility for their qualifications over their life cycle — as they are developed, delivered and awarded.
We will implement a systematic audit and inspection approach to detecting problems over the life cycle of the qualifications.
Our audit schedule will be risk-based and will include a proportion of randomly selected awarding organisations and qualifications.
We will prioritise those that pose a greater risk, are publicly funded and taken by large numbers of students, but any qualification could be reviewed at any time.
What is the difference between a regulated qual and a qual with an accreditation requirement?
Regulated qualifications are those we recognise an awarding organisation to award.
A qualification with an accreditation requirement is a regulated qualification which must be submitted to us for review (accreditation) before it can be made available to learners.
Currently, all regulated qualifications have an accreditation requirement. Our proposals mean fewer qualifications would have an accreditation requirement in the future.