A student nail technician has carved out a niche in the crowded nail art market by using dead bugs, insect wings and real snakeskin in her designs, reports Samantha King
Leanne Douglass (pictured), a nail services student at Stockton Riverside College, was inspired to do something different following a module on her course that explored embedding objects into acrylic nails.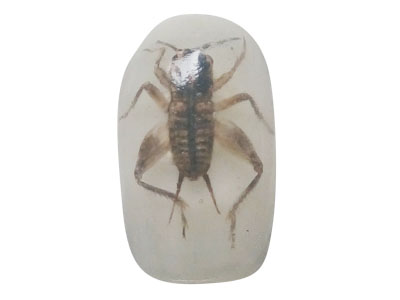 The 28-year-old decided to go beyond using glitter and colour sprinkles, instead experimenting with snakeskin – procured from her mum's pet snake.
"My mum keeps snakes, and when one shed its skin I thought I could use it in my nail designs. I'd seen people on Instagram painting snakeskin designs on nails, but not using the real thing."
From there, Leanne spread her wings into embedding dead crickets, locust wings and feathers, after being inspired on her commute to college.
"I got the crickets from a pet shop I was walking past on the way to college," she said. "I saw they were about to throw away these dead ones, so I asked if I could have them. I told them what I wanted to use them for and the lady working there really liked the idea; she said she wanted to see the nails when they were finished"
Before going into the nail, the bugs go through a complex sanitising process – to the relief of potential customers.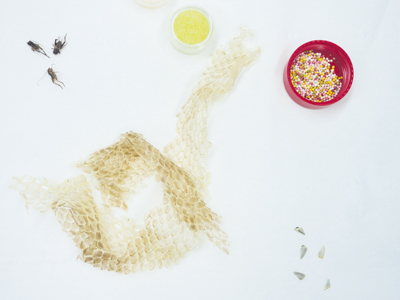 Posting the designs on her Instagram account, feedback on these unique creations has been positive, with one comment reading "they massively creep me out but they've been done really well".
Alongside her course – from which she graduates in two weeks' time – Leanne has been running nail business, Aurora Nails, from her home in Stockton, which also offers designs featuring sparkles, sequins and hundreds and thousands for the bug-averse customer.
"The crickets and snakeskin are quite a specific market," Leanne said. "So far no clients have asked for the bug nails, but I haven't properly advertised them yet. I'm focusing on finishing my course at the moment.
"A lot of people do think it's creepy, but amazing at the same time. It is definitely quite a statement look so people tend to just go for one accent finger rather than a bug on every nail."
The quirky designs have won her a £100 grant from the college's enterprise forum to help her establish her fledgling business and stock up on supplies, after she successfully pitched to a panel of business, university, council and voluntary sector leaders from across the region.
"When I first started training as a nail technician I didn't expect to enjoy it as much as I have. I have fallen in love with it," she added.