A team of students from Cambridge Regional College unveiled their own games at the biggest video game show in the calendar in Los Angeles this week.
A total of 38 students on the college's BTEC level three games development course exhibited at the E3 expo, alongside all the biggest names in the gaming industry.
The students promoted seven puzzle, adventure and racing games for console, iOS and Android – made as part of their course – under the college's student-run gaming company Rizing Games.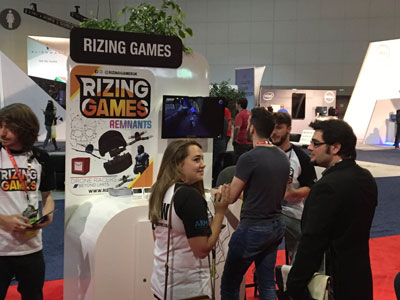 "We are the only college worldwide to run a commercial educational development and publishing studio like this, and we are the first college to do console releases, supported by PlayStation First," said course leader Michael Warburton.
"We have built up worldwide awareness through exhibiting at E3 and mixing with some of the biggest companies in the industry. It is fantastic for the students, who put a lot of work into marketing their games as well as creating them."
It is now the fourth year students have exhibited at the expo, with this year's cohort the largest number to attend.