Two students have undertaken an unusual photography project, becoming the Archbishop of Canterbury's personal paparazzi during his recent trip to Bath. Samantha King reports.
 Two level three photography students at Bath College, Sebastian Roberts and Louise Wakeham, have jumped at the chance to add a high-profile name to their photography portfolios, volunteering to document a visit from the Most Revd Justin Welby, Archbishop of Canterbury during his visit to the spectacular Bath Abbey.
The pair were invited to join the ranks of press photographers from high-profile magazines and newspapers in order to snap the archbishop from every angle, as he delivered a talk on a new project at the Abbey.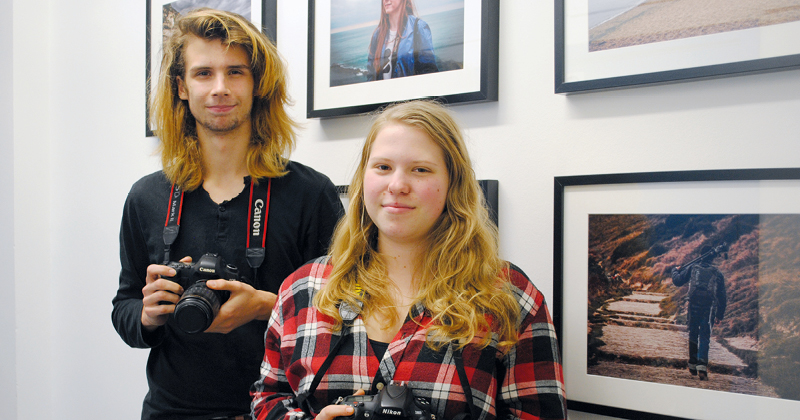 Accompanied by college photo technician Joseph Wooltorton, who was on hand to give tips and advice to the budding photographers, the students were let loose with their lenses.
The pair soon got a flavour of the professional photography business, networking with other photographers, and learning the importance of framing a shot quickly in order to capture all the key moments.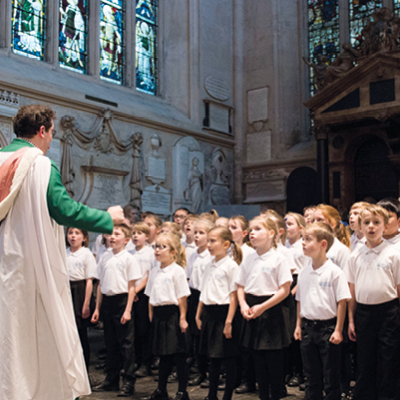 Seventeen-year-old Louise from Wiltshire, said: "Quite a few people were taking photographs, including the Times Magazine, so it gave us a chance to talk to them. We soon learned that you really have to be quick to take a shot, especially when you're shooting in manual mode. You don't get second chances.
"Joe came down with us for the day to give us some pointers. It was a busy day, but a great learning experience. It gave us an insight into what the photography business is like."
The reason for the archbishop's visit was to discuss the Footprint Project, a £19.3 million initiative to stabilise the ground beneath the Abbey and heat it using energy from Bath's famous hot springs; as part of the project there are also plans to renovate the interior of the Abbey to make it more inviting for worship.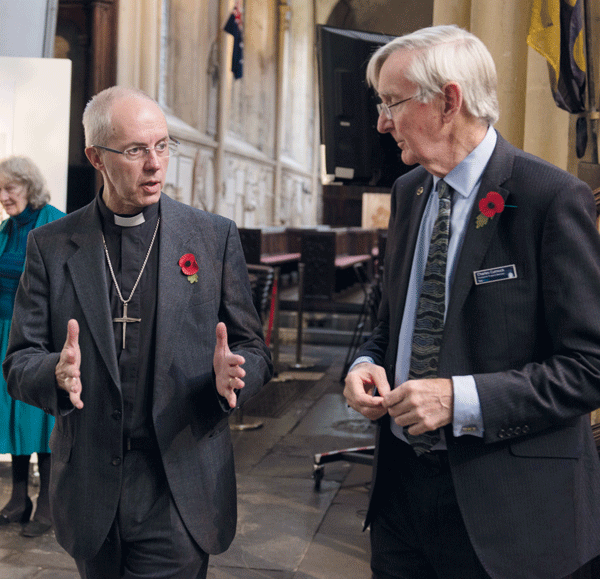 Following the talk, the archbishop met with the key players in the project and led a Eucharist service which was attended by 800 people from the area, with songs performed by the abbey's choir, as well as local schoolchildren.
Speaking of the experience, 18-year-old Sebastian, from Somerset, said: "It was quite nerve-wracking and it was a very big responsibility. I enjoy anything photography-related, and being a photographer makes you appreciate everything that's around you.
"I really like the practical side of the course and going out to experiment, because experiments are the things you learn from."
The visit concluded the archbishop's three-day tour of Taunton, Wells and Bath, which gave him the opportunity to meet and pray with individuals in the area. He also conducted a discussion on faith with students from across Bath's two local universities at the Students' Union.
Arran Hodgson, the photography course leader at Bath College said: "We have lots of live experiences on the photography course.
"Opportunities such as these give our students a taste of what it's like to work as photographers and pick up tips from the professionals."