David Cameron's apprenticeship adviser Nadhim Zahawi visited a London school today to launch a scheme that will put apprentices into primary schools.
Mr Zahawi, the Conservative MP for Stratford-Upon-Avon, was joined by 30 apprentices from different sectors at Mayflower Primary School, in Poplar, where they chatted with pupils about their jobs, bringing learning to life and broadening aspirations.
It was for the launch of the Primary Futures Apprenticeships scheme which is intended to help pupils make a connection between what they learn in the classroom and how it relates to the world of work.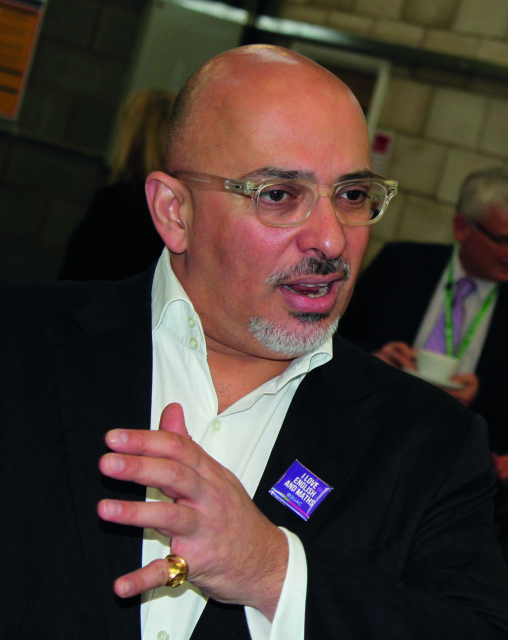 It also aims to introduce children to the idea of an apprenticeship at a young age.
Mr Zahawi said: "It's so important for primary school children to meet with apprentices and I was delighted to have the opportunity to be involved with this at Mayflower Primary School.
"Many of us develop our idea of a dream job while we're at primary school, and apprenticeships are a great way of achieving these dreams.
"As the government seeks to hit the target of three million apprenticeship starts by 2020, school pupils should be aware of future options they have from a young age, so they're familiar with the system and what the possibilities are as they shape their future."
Developed by school leaders' union NAHT, Primary Futures uses online matching technology to get people from a range of professions to volunteer and give an hour visiting their local school to talk about their job and "enthuse children about the opportunities open to them".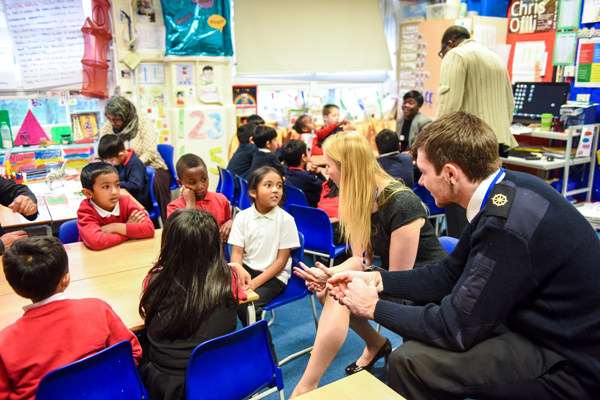 Russell Hobby, general secretary of NAHT said: "It's clear that there's a real benefit in talking to children at an early age about the jobs they might do when they're grown up; about how important their primary school learning really is in terms of future opportunities.
"Providing the right kind of inspiration can broaden horizons, which is where Primary Futures is proving to be so successful.
"Children are introduced to people from all sorts of jobs and can see the different paths to success, whether that's degree, apprenticeship or any other route.
"Detailed guidance may come later but careers inspiration shouldn't wait until children get to secondary school.  Involving apprentices in Primary Futures is a great extra angle to explore.
"Apprentices may well be closer in age to the children they're speaking to, and as a result they may be more approachable and easier to identify with. Equally, it's important to demonstrate that apprenticeships are a credible route for future employment."
Teachers, employers and individual apprentices can visit www.primaryfutures.org to register.
Main pic: Pupils from Mayflower Primary School at the launch of Primary Futures Apprenticeships today