The author of a 2012 government-commissioned report aimed at boosting apprentice uptake among businesses is one of four FE and skills figures to have received a CBE in the New Year Honours list.
Jason Holt (pictured), chief executive of jewellery firm Holts Group, wrote Making Apprenticeships More Accessible to Small and Medium-sized Enterprises and was honoured in the 2015 awards for services to the jewellery sector and apprenticeships.
His review, commissioned by the Department for Business, Innovation and Skills (BIS) and the Department for Education (DfE), contained 15 recommendations across three main areas relating to communication and raising awareness of the benefits of apprenticeships; empowerment and helping SMEs to get the best from their training providers; and, simplification of ownership and responsibility for the apprenticeships programme.
Mr Holt, an apprenticeship ambassador for the government and founder of Holts Academy, said: "This is an extraordinary honour and something I never thought would come my way. I have always felt as a business owner I needed to act — to do something about the skills gap in our sector.
"I'm always willing to help if I know that I can make a valuable contribution, and to be recognised for that in this way is very humbling."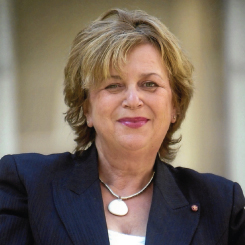 Former Skills Funding Agency interim chief executive Barbara Spicer (pictured above right), who completed her nine-month contract last month and is currently chief executive of Liverpool-based housing agency Plus Dane Group, also got a CBE, for services to education, learning and skills.
Ex-Bradford College principal and Association of Colleges 2013/14 president Michele Sutton OBE (pictured left) and Burton and South Derbyshire College principal Dawn Ward OBE (pictured below right) complete the sector's CBE recipients with honours for services to FE [see full list of New Year Honours to people related to the FE and skills sector below].
Ms Ward told FE Week: "I feel deeply humbled by this award but recognise that this is a shared honour. It is shared with everyone that I have worked with and for those people over the years whose lives have touched mine.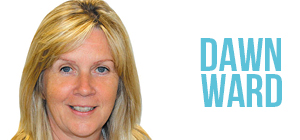 "I'm extremely fortunate to lead an amazing college with highly dedicated, skilled and professional staff. A college full of talented and vibrant students who will help shape and create our future.
"I'm passionate about the impact further education has on so many peoples lives and very proud of the contribution FE plays in helping shape UKPLC. I'm  immensely proud to be part of this amazing sector.
"I'm indebted to the staff in FE who, when I started my studies, believed in me and my dreams and to my family, friends and colleagues who have encouraged and supported me over the years."
Simon Rainer, chief executive of the British Jewellers' Association said: "This honour is a fitting recognition of the enormous contribution that Jason has made to advancing the jewellery industry, both through his determination to ensure the sector had skills for the future and his determination to put apprenticeships on the maps."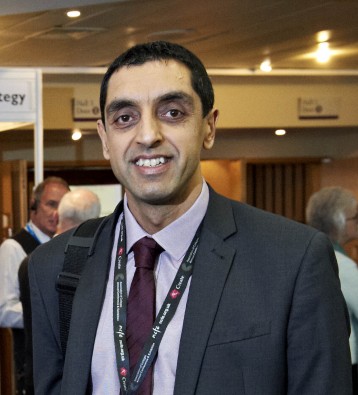 Services to skills development and to the food and drink industry earned Nestlé UK and Ireland chair and chief executive Fiona Marie Kendrick a damehood, while 10 OBEs were handed out to people related to the FE and skills sector, with half going to principals including the leader of the first general FE college to be rated as outstanding under Ofsted's current Common Inspection Framework — Walsall College principal Jatinder Sharma (pictured left).
Among those from outside the college sector to have received the award was Sue Crowley (pictured below right), who was chair of the Institute for Learning from 2006 until its closure this year.
She was honoured for services to FE and teaching and told FE Week: "I'm really, really pleased. It is a lovely way to end my career [following the closure of IfL].
"I think the award recognised my long-term involvement with FE. I taught in the sector for 45 years before my time at IfL, so suppose that kind of justifies it.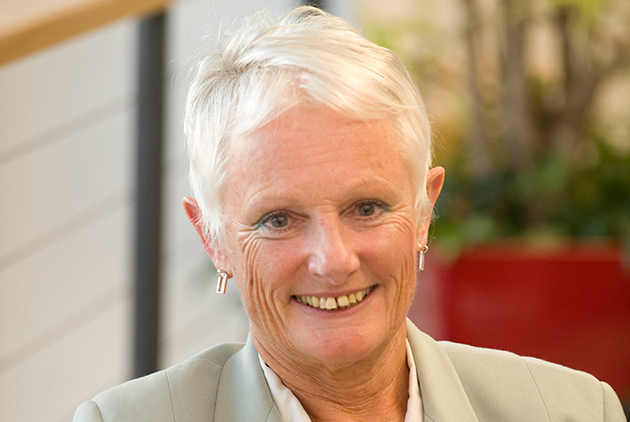 "I see it as recognition for all the wonderful people I've worked with over the years and the amazing work that our sector does transforming lives through training."
Rodney Bennion (pictured below left) also got an OBE, for services to construction training and the community in the South East in recognition of his work with the Construction Youth Trust (CYT).
He was chair of trustees for the charity, which helps young people to access training, education and employment opportunities in the construction industry, for a decade before standing down six months ago.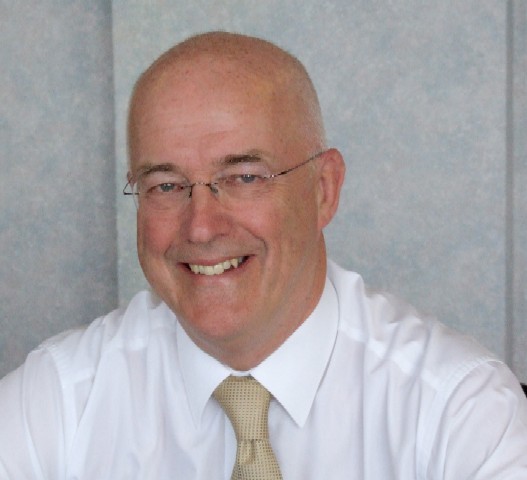 Christine Townley, executive director of CYT, said: "I'm delighted that Rodney has been recognised. He showed great dedication to the Trust over many years and really understands the needs of young people and the wider sector — in particular that training needs to be demand-led and prepare young people for roles that are actually required in construction. We're really pleased for him."
There were a dozen MBEs for the sector. Among the recipients was Celia Romain, whose public administration work as a higher executive officer at the DfE/BIS joint apprenticeships unit, was credited by a government spokesperson as having been "instrumental in the reform programme".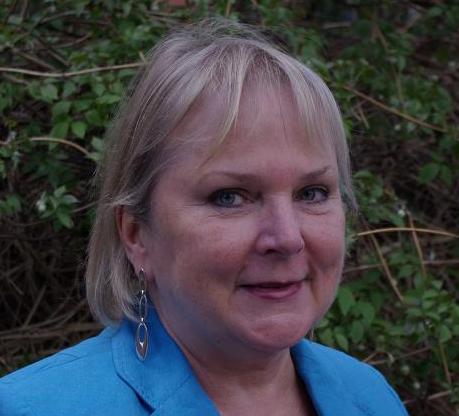 "We are delighted that Celia has been awarded this well-deserved honour in recognition of her work on apprenticeships," she added.
Beyond Standards director Nicky Perry (pictured right), who also got an MBE, for services to FE and training, said: "I'm surprised and very pleased by this honour — especially as it seems some good friends and clients went out of their way to put my name forward."
Sheila Selwood, from the Association of Colleges (AoC) governors' council and lately director of governance at West Hertfordshire College, is set to receive the MBE for services to FE.
Susan Pember, AoC governance adviser, said: "Sheila is an AoC national subject specialist in governance and has been an excellent clerk for many years and is now supporting several colleges to improve their governance arrangements."
The honours were rounded off with BEMs, of which seven were related to FE and skills.
Dames Commander of the Order of the British Empire
For services to skills development and to the food and drink industry
Fiona Marie Kendrick (Tadworth, Surrey), chair and chief executive, Nestlé UK and Ireland
Commanders of the Order of the British Empire (CBE)
For services to education, learning and skills
Barbara Spicer (St Helens, Merseyside), lately interim chief executive, Skills Funding Agency
For services to FE
Michele Sutton OBE (Didsbury, Greater Manchester), lately principal and chief executive, Bradford College, and former president, Association of Colleges
Dawn Patricia Ward OBE (Birmingham, West Midlands), principal and chief executive, Burton and South Derbyshire College
For services to the jewellery sector and apprenticeships
Jason Holt (London), chief executive, Holts Group, and founder, Holts Academy
Officers of the Order of the British Empire (OBE)
For services to FE
Colin Booth (Newton Aycliffe, Durham), principal, Barnsley College
Ian Clinton (Kendal, Cumbria), principal, Stockport College, and lately principal, Blackburn College
Jatinder Kumar Sharma (Wolverhampton, West Midlands), principal and chief executive, Walsall College
Frank Leslie Smith (Sheffield, South Yorkshire), chair of governing body, Chesterfield College
For services to FE and teaching
Sue Crowley (London), lately chair, Institute for Learning
For services to education
Maura Regan (Sedgefield, Durham), principal, Carmel College, and chief executive, Carmel Education Trust
For services to training and improvements
David Timothy Marsh (Neilston, Renfrewshire), offender outcomes unit manager, HM Prison Barlinnie
For services to construction training and the community in the South East
Rodney John Bennion (Ashtead, Surrey), lately chair of trustees, Construction Youth Trust
For services to agri-food education
Dr John Damien Fay (Downpatrick, Down), director, College of Agriculture, Food and Rural Enterprise, Northern Ireland Executive
For services to FE in North East Wales
David Baden Jones (Ruthin, Clwyd), principal and chief executive, Coleg Cambria, and lately principal and chief executive, Deeside College
Members of the Order of the British Empire (MBE)
For services to FE
Sheila Selwood (Hemel Hempstead, Hertfordshire), lately director of governance, West Herts College, and member, Association of Colleges governors' council
For services to FE and training
Nicky Perry (Banwell, North Somerset), director, Beyond Standards
For services to FE for adults with learning difficulties
Maryanne Hodgkinson (Buckley, Clwyd), head of arts, media and business administration, Derwen College
For services to skills training
Jean Duprez (London), senior manager, K&M McLoughlin Decorating Ltd, and Ambassador, London Chamber of Commerce
For services to education
Susan Jane Kirkham (Lymington, Hampshire), lately curriculum and assessment specialist, Association of School and College Leaders
Julie Ann McLean (Plymouth, Devon), director, work-based learning and school partnerships, City College Plymouth
For services to young people through the ICT apprentice scheme
Gail Ramsden (Lancing, West Sussex), senior officer, IT skills and capability manager, Valuation Office Agency
For services to apprenticeships in the chemical and process industries
George Ritchie (Peterlee, Durham), lately senior vice president, Sembcorp UK
For services to the hairdressing industry
Shirley Rose Davis-Fox (Mid Glamorgan), chair, ISA Training, Bridgend
For services to public administration
Celia Romain (London), higher executive officer, joint apprenticeships unit, Department for Business, Innovation and Skills & Department for Education
For services to FE in Northern Ireland
Celine McCartan (Omagh, Tyrone), deputy director, head of corporate and support services, South West College
For services to education in Northern Ireland
William James Greer (Banbridge, Down), Head, Training Organisation, South Eastern Regional College
British Empire Medal (BEM)
For services to education
James Jackson (London), head caretaker, Woodhouse College, London Borough of Barnet
For services to FE and to the community in Leicestershire
Anne Williams (Loughborough, Leicestershire), lately community development officer, Loughborough College, and borough councillor, Charnwood
For services to further and higher education and to the community in Cornwall
Alan Lemin (Millbrook, Cornwall), head of student recruitment, Plymouth College of Art
For services to prison education
Wendy Ann Sherlock (Watford, Hertfordshire), curriculum co-ordinator for further and higher learning, HM Prison The Mount
For services to horticulture and land-based education
Christopher James Willder (Melton Mowbray, Leicestershire), groundsperson, Brooksby Melton College
For services to adult education
Sharon Tinn (Ellesmere Port, Cheshire), learning in the community worker, Ellesmere Port, Cheshire
For services to education and training in the construction sector in Wales
Ann-Marie Smale (Ponthir, Gwent), director, Powell Dobson Architects
Are you in FE and skills sector and on the list for 2015? Send your comments to news@feweek.co.uk