Colleges and universities are being invited to bid for a slice of a new £18 million fund to expand their higher technical qualifications (HTQs) offering.
The Growth Fund has been set up to help providers invest in equipment and develop the business links they need to offer training at levels 4 and 5 in sectors with growing employer demand, such as digital, construction, health and science.
Applications can be made from today and will need to be submitted within four weeks, by July 9.
It is being funded from the National Skills Fund, of which £50 million was earmarked for "capital investment to drive up higher technical provision" in the November spending review.
Colleges must have a rating of 'outstanding' or 'good' to be eligible for the cash, and have a financial health rating of at least 'satisfactory'.
The Growth Fund follows a review of higher technical education concluded by the government in July 2020.
Ministers have since pledged to introduce newly approved HTQs from September 2022, supported by a government-backed brand and quality mark.
The Institute for Apprenticeships and Technical Education will shortly announce the first successful digital HTQs. Awarding bodies will be invited to submit HTQs for approval against employer-led occupational standards in construction, and health and science on July 5.
This will be followed in 2022 by business and administration; education and childcare; engineering and manufacturing; and legal, finance and accounting. The year after will involve agriculture, environmental and animal care; catering and hospitality; creative and design; and hair and beauty.
'We want to counter the myth that a degree is the only way to a good job'
As well as the Growth Fund, the DfE has today announced £10 million for Institutes of Technology to develop and deliver higher technical short and modular courses in STEM disciplines like engineering, manufacturing, construction and digital.
Aimed at working adults, these courses, which will be available from autumn 2021, will be "free to access and will support people to rapidly reskill or upskill to meet local economic needs".
Another £2 million has been set aside for a project led by The High Value Manufacturing Catapult, an organisation that "supports businesses to harness innovation".
Working with IoTs, the company will "support the development and delivery of modular training focused on upskilling employees to help address future skills gaps in high-value manufacturing".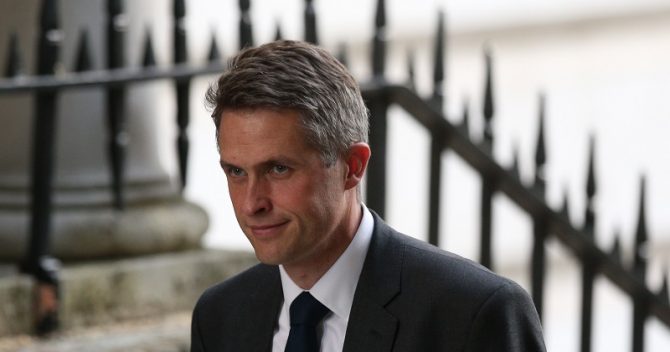 The new suite of HTQs is planned to be a natural progression route for young people taking new T Levels or A-levels.
Education secretary Gavin Williamson said: "Investment in higher technical skills will support more people to secure exciting and rewarding careers, fill skills gaps in our economy and help us build back better from the pandemic.
"We also want to counter the myth that a degree is the only way to a good job. This funding will help open up more high-quality training alternatives for people, empowering them to get the skills they need to build the life they want, wherever they live."