Battle lines have been drawn by the Association of Colleges, after it launched its first judicial review against the government in more than a decade.
The legal action, which has cost AoC £50,000 so far, concerns the Department for Education's decision to fund a new sixth form at Abbs Cross Academy and Arts College in Hornchurch.
It claims that DfE's regional schools commissioner failed to follow the government's own rules after approving the request from the Loxford School Trust.
These state, for example, that sixth forms should only be created in schools which expect to enrol 200 students or more.
They should also be graded 'good' or 'outstanding' by Ofsted, offer a full programme of at least 15 A-levels, and not impose a financial burden on the rest of the school.
David Hughes, chief executive of the Association of Colleges, said: "We thought long and hard about this action, recognising that the legal costs would be high.
"We will have invested over £50,000 on this process; an investment we felt was necessary at this stage because we wanted to secure clarity on such an important issue."
We will have invested over £50,000 on this process; an investment we felt was necessary at this stage because we wanted to secure clarity on such an important issue."
Abbs Cross fell from a 'good' Ofsted rating to 'inadequate' in its last full inspection in June 2015.
Since then, it has been subject to two section eight special measures monitoring inspections, one in December 2015 and the following in March this year.
The latest report says that although both the trust's statement of action and the academy's improvement plan were "fit for purpose", the academy's leaders and managers were "not taking effective action towards the removal of special measures".
It also advised that the academy should "not seek to appoint newly qualified teachers".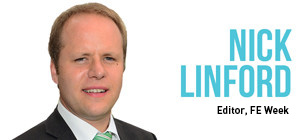 The review, due to be heard in early November, is being launched by AoC in partnership with Havering Sixth Form College, which is 1.5 miles away from Abbs Cross.
AoC has suggested that the outcome of the judicial review could have a bearing on the way the government approves new selective schools, and could even establish the status of guidance to the regional schools commissioners.
Abbs Cross declined to comment, but a DfE spokesperson said: "We are aware of the judicial review launched by the Association of Colleges and Havering Sixth Form College. It would not be appropriate to comment while proceedings are ongoing."
FE Week also contacted Dr Tim Coulson, the regional schools commissioner responsible for the decision to go ahead with the sixth form, but he did not respond.
At a Public Accounts Committee hearing in March on 'overseeing financial sustainability in the further education sector', Chris Wormald, a former permanent secretary for the DfE, commented on the new guidance, saying "we have just tightened our arrangements for approving new sixth forms.
"You can't just set up a sixth form; you have to apply to us. The regional schools commissioner takes the decision on behalf of ministers, against the criteria."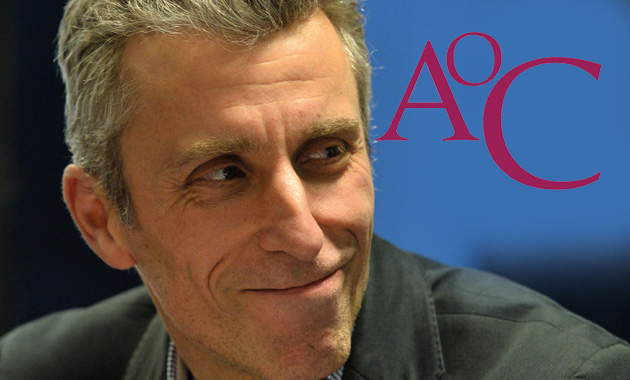 Chief executive of the Association of Colleges, David Hughes (pictured above) told FE Week:
We felt we had no choice but to initiate a judicial review when official government guidance designed to ensure the quality and viability of post-16 education was seemingly ignored.
We were delighted when the government responded to our calls for clear guidance on the establishment of new-school sixth forms, as for too many years the lack of it had allowed the creation of inappropriate school sixth forms.
All we are seeking for here is that the guidance is adhered to.
AoC has long been concerned about the quality and breadth of education available in small-school sixth forms.
Research shows that results in small-school sixth forms are often inferior to other options.
The risks are that young people are not given the advice, guidance and options which allow them to make an informed choice about the best route for them.
All we are seeking for here is that the guidance is adhered to
This is an area about which I'd urge the DfE to carry out more research and analysis on, to help us understand it better.
It would be helpful for Ofsted to carry out a thematic review of the information it already holds, as well as focus on it in future inspections.
The Sainsbury Review and skills plan [unveiled over the summer] provides welcome impetus to the development of high-quality technical education routes for young people.
This will require sufficient investment if it is to be implemented well.
Having too many small-school sixth forms will divert funding that would be better spent in colleges; the college blend of academic and technical education suits many young people.
In some circumstances, such as rural areas, a small-school sixth form is inevitable. In this instance we would want to see more support for partnerships between these sixth forms and colleges so that young people have the widest range of options available to them.