Nine out of ten apprenticeship sector leaders who took part in an exclusive FE Week survey fear quality will suffer as the government drives towards 3m apprenticeship starts by 2020.
It was carried out ahead of the FE Week Annual Apprenticeship Conference (AAC) – which will be attended by nearly 1,000 staff from colleges, independent training providers and awarding organisations over tomorrow, Thursday, and Friday at the Birmingham ICC.
There was a fairly even split, among 209 respondents to the survey sent to delegates, between those that thought the 3m target would be achieved and those who didn't — but 88 per cent were concerned about quality suffering.
FE Week survey results:
Are you concerned quality will suffer in effort to increase quantity?
Yes – very concerned
85
41%
183
88%
Yes – a little concerned
98
47%
No – not very concerned
21
10%
23
11%
No – not at all concerned
2
1%
Don't know
3
1%
1
0%
Total
209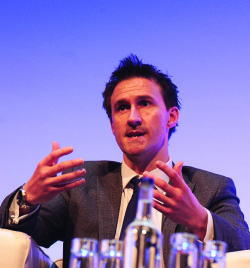 Delegates at AAC, which is organised by FE Week parent company Lsect in partnership with the Department for Business, Innovation and Skills (BIS), will hear tomorrow from Skills Funding Agency director Keith Smith who is now leading levy implementation.
Ofsted chief inspector Sir Michael Wilshaw will also deliver a keynote conference speech on Thursday morning, when he is expected to repeat his concern raised in October about poor quality apprenticeships, for example in cleaning and coffee making.
A damning Ofsted report published at the same time, following a thematic review, also warned of low-skilled jobs being rebadged as apprenticeships.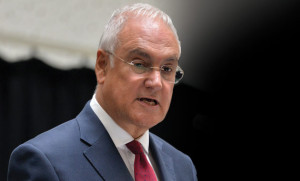 Sir Michael will be joined for a question and answer session after his AAC speech by Ofsted deputy director for FE and skills Paul Joyce, who told the BBC at the start of National Apprenticeship Week that the inspectorate had come across "apprentices that received very little to no training".
"The best practice is with industries that have quite a long history of apprenticeships, like construction and engineering, but with some sectors like retail and customer services, the experience was less positive," he added.
Delegates also expressed concern, through the survey, about lack of detail over the way the reforms, such as the levy, would be implemented.
Neil Coates, director of vocational and growth at Newham College, asked: "When will we know all the facts? The lack of clear information at a time of area reviews is a massive disadvantage to FE colleges."
Matt Garvey, managing director at independent training provider WBTC, said: "The vision is sound but the lack of detail on how the reforms will work has created an environment of rumour, supposition and fear."
Karen Bailey, head of competence development at employer provider Volvo Group, warned the "ill thought out" reform programme was in a state of "chaos".
"We are planning our budgets for next year and the information changes week by week," she added. Ms Bailey said the situation was an "utter disgrace" and appeared "to be led by the Treasury as a revenue stream rather than by BIS as a way of improving apprenticeships".
When asked to comment on the findings of the survey, Skills Minister Nick Boles said: "One of the main objectives of our reforms is to put an end to poor quality apprenticeship training.
"Following the introduction of the apprenticeship levy employers will control the money invested in apprenticeship training and will have a strong incentive to drive up its quality."
More survey results will be published tomorrow, and live conference action can be followed on Twitter with the #AAC2016 hashtag.