Pay for apprentices should be far more flexible, increasing in line with their experience and level of qualification, the all-party parliamentary group on apprenticeships has recommended.
The APPG is launching its annual report this afternoon, in a House of Commons event attended by the new apprenticeships and skills minister Anne Milton, and her shadow Gordon Marsden.
It recommends that apprentices' pay should be increased like this "to ensure that the apprentice route is attractive to as many people as possible".
A spokesperson said that the plans are "intended to be something that can help create parity of esteem between apprenticeships and other routes, for example graduate schemes".
The apprentices' minimum wage currently stands at £3.50 per hour – but the sector is still waiting for a long-delayed report on the 2016 apprenticeship pay survey, which is geared at helping the government monitor whether employers were paying at least that rate.
The Low Pay Commission, an independent body that advises government on minimum wage levels, has also been consulting on the impact of last year's increases, to inform its recommendations for this year's rates including on apprenticeships. Evidence gathering ended on July 7.
FE Week checked with the LPC and the report is due to be published alongside the next budget, which is expected in November.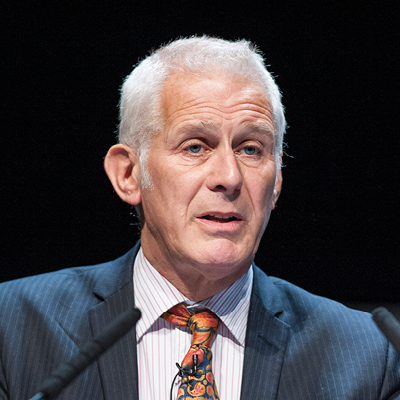 There was a relatively modest increase to the apprentices' minimum wage in April this year, lifting it from £3.40 to £3.50 per hour, though this represents a significant increase on the £2.73-an-hour rate in 2015.
FE Week again asked about what had happened to the pay survey this week – but received no response ahead of publication, and we still await an explanation for why it has been so long delayed and whether there are any more plans to look at apprenticeship pay.
Mr Marsden also put a parliamentary question to the Secretary of State for Business, Energy and Industrial Strategy, Richard Harrington, asking when he plans to publish the findings of the survey. He was told only that it would be "published in due course".
We also asked Labour where it stood this week on the apprentice minimum wage. Mr Marsden said in response: "Our manifesto included measures to give apprentices workplace rights through greater trade union representation and giving businesses more flexibility to reward and support them in their training through the levy.
"We have consistently pressed the government on the floor of the house for greater financial support for apprentices and will continue to do so."
FE Week learned in April that the final draft of the apprenticeships pay survey report had been given to the government way back in January, by the researchers who carried it out.
It was announced the previous May by what was the Department for Business, Innovation and Skills.
Interim "high-level" results were released in October as part of a report for LPC – indicating that the proportion of apprentices earning below the NMW had gone up – but the full findings have not so far materialised.
Mark Winterbotham, the director of the firm which carried out the survey, told FE Week at the time that he didn't know why it hadn't yet been published.
He described the project as a "large-scale survey of 9,422 apprentices, conducted by telephone from early June 2016 to the end of July 2016".
He insisted his organisation had handed the final drafts of the reports over to the government in January, but admitted he had "not had any communication since early March" with the research team at BEIS, which replaced BIS in July.
The APPG's annual report out today has also recommended that "government and business should support SMEs to take on more apprentices, particularly those in large businesses' supply chains".
It also called on employers and the government to "address age parity in apprenticeships and promote a renewed focus on apprenticeships for older people".