Over half of the delegates at the 2016 Association of Employment and Learning Providers (AELP) conference have voted to reject membership of the Chartered Institution for Further Education (CIFE).
A majority of 54 per cent said they were not interested in applying for membership, or it was not relevant to their organisation, in an poll taken after the chair, Lord Lingfield, delivered a speech about the CIFE.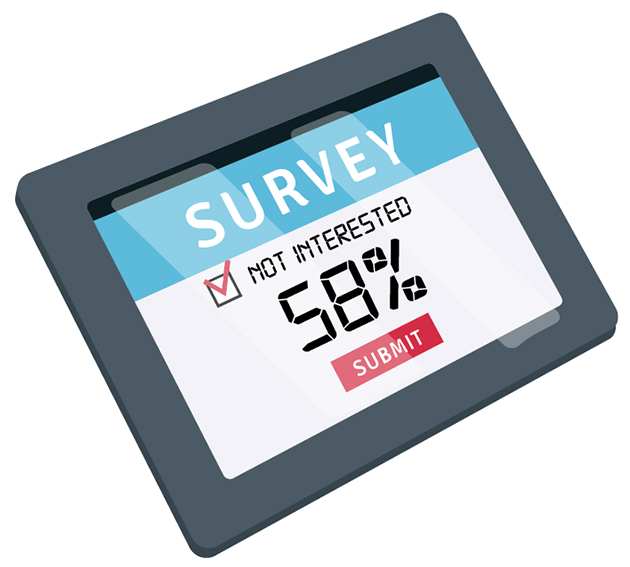 Just six per cent said they would be ready to consider membership now, while the remaining 40 per cent of voters said it might be something for the future.
The poll results came after Lord Lingfield said in response to an audience question that membership of the CIFE would cost £5,000 per year, on top of the £,3000 entry fee.
Despite the conference survey results, a CIFE spokesperson told FE Week there have already been some applications for membership.
He commented that "there are organisations going through the review process" and the CIFE will "make announcements about membership as and when organisations go completely through the process and are accepted into membership".
He also said that his speech at the AELP 2016 conference was Lord Lingfield's first in this role.
Lord Lingfield himself was not phased by the poll results.
He told FE Week: "I was not in the least bit surprised. This is going to take a long time quite obviously.
"This will be for a small number of providers at first."
He added that there was some interest at the event, saying: "I'm encouraged, I've just spoken with somebody who said, 'this is perfectly the thing we have been looking for, for a long time'.
"I wouldn't for one moment think the vast majority of the people here today are going to be flooding in.
"But I think that we shall see a trickle which is followed by a flow and that finally, when we've got some hundreds into memberships others will be considering it – it's very early days."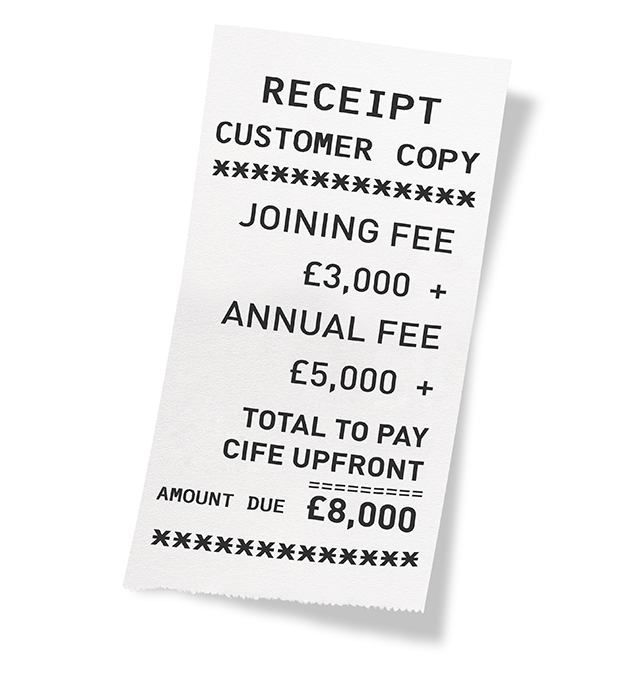 AELP chief executive Mark Dawe showed some reservations about CIFE membership.
He said: "We can see a Royal Charter is a valuable recognition, but it has to fit in to all the other quality systems.
"If some want to get involved great, but we also want to work with them  to understand how this might fit into a wider quality system if it is going to."
He added: "There's a lot of discussion to be had yet. I think that the vote showed that there was still uncertainty and people weren't going to just jump into this.
"The cost feels high and I'm sure that's what put a lot of people off voting from definite to maybe."
Plans were originally drawn up, by the Department for Business, Innovation and Skills, for the Royal seal of approval to be granted to high-achieving FE institutions in July 2012.
It was almost another year before the appointment of Lord Lingfield as chair.
The Queen then approved the grant of a Royal Charter to the Institution for Further Education in June 2015, and the body announced in October that it had been given the "Great Seal of the Realm" – the legal stamp of approval that led to its change in name.
Then in November it was announced that colleges and independent learning providers could apply for membership.
In January this year, FE Week also reported that a student's competition-winning logo for Chartered Status for FE providers had been abandoned.
Lisa Cassidy from The Manchester College was given the award in 2013 for her winning design, after a competition was launched by the Department for BIS.
The CIFE subsequently told FE Week that the logo would no longer be used.

The Chartered Institution for Further Education (CIFE) is an independent body run by its own professionals.
As chair, Lord Lingfield holds a "facilitator" role, but he confirmed at AELP 2016 that "as the organisation matures it will elect a leader from the sector and already it has an embryo council and a group of advisors all drawn from FE".
He also commented that though fellowships will be granted to "distinguished leaders in the sector", membership of the CIFE will be strictly corporate and "open in principle to all providers of FE in England on the condition that they reach and maintain the high standards of entry which the Chartered Institution is developing".
Lord Lingfield added that prospective members must demonstrate to reviewers, the first group of which were appointed in April, "the highest quality of teaching and learning, of governance, of financial structures and probity, of initiative, of management, of leadership, of student satisfaction and that employers, both locally and further afield, are persuaded of the high quality of the students coming to them for jobs".