Matthew Hancock, the MP who took over from John Hayes in the reshuffle, says he's "delighted" with his rapid move through the parliamentary ranks to a junior ministerial post.
The new joint Parliamentary Under Secretary for Business Innovation and Skills and the Department for Education is in his first term as an MP. He was elected for West Suffolk in 2010.
He won with 24,312 votes, 13,050 ahead of the Liberal Democrat candidate, Belinda Brooks-Gordon.
"I grew up in a small business," said the 33-year-old. "I passionately believe in the importance of turning around our economy, helping businesses create jobs, and improving skills and apprenticeships.
It is a huge honour to serve in government as well as serving my constituents in West Suffolk. I'll give it my all."
Before moving into politics, he worked for his family computer software business, Border Business Systems, and then spent five years as an economist at the Bank of England.
He studied politics, philosophy and economics at the University of Oxford and then completed a masters in economics at the University of Cambridge.
The Conservative Party website describes Mr Hancock as "at the forefront of the debate about the future of the economy". When the Conservatives were in opposition he was asked to lead George Osborne's team, and was the senior economic adviser to the shadow chancellor and David Cameron, helping to draft much of the party's economic policy.
In September last year he published his first book Masters of Nothing, co-authored with MP Nadhim Zahawi, which discusses the human behaviour that caused the financial crash and the changes that need to be made to ensure that it doesn't happen again.
He has some experience of the FE sector, after becoming an MP he was elected to the Public Accounts Committee, which scrutinises how government departments spend taxpayers' money, and was involved in a hearing about reducing bureaucracy in further education. During the hearing he showed an interest in the complexities caused by the separation of the Education Funding Agency (known at the time as the Young People's Learning Agency) and the Skills Funding Agency.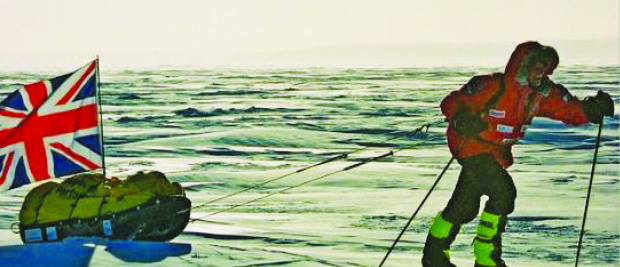 The Spectator describes his instincts as "strongly pro-reform" and at one of the publication's recent conferences on schools he spoke in support of letting schools operate for a profit. In Parliament he has supported schools having greater autonomy, university tuition fees and raising the undergraduate tuition fee cap to £9,000 per year.
His voting record shows strong support for encouraging occupational pensions, EU integration, increasing the rate of VAT and against a more proportional system for electing MPs.
He is also a member of the Committee on Standards and Privileges that adjudicates on MPs' conduct.
Away from Westminster, Mr Hancock moonlights as an action man. During summer recess this year he embarked on a strict three-month regime to train as a jockey for a charity horse race, losing 28lb (12kg).
He had ridden horses before, but was challenged to train as a jockey and take part in the Blue Square Cavalry Charge as part of Newmarket's Horsemen and Heroes day to fundraise for Racing Welfare and The Household Cavalry Operational Casualties Fund. He won on Dick Doughtywylie, raising £10,000. "My attitude is just to throw myself into things," he told the BBC.
My attitude is just to throw myself into things"
He is a keen cricket fan and is the secretary of the Lords and Commons Cricket Club. In 2005, he set out on foot to play the northernmost game of cricket on record at the North Pole.
He didn't make it to the pole, succumbing to frostbite on the Arctic Ocean, but he did succeed in playing the most northerly recorded game of cricket. Watch the video on his website.
Matthew Hancock tells FE Week
"It is a great privilege to take on this job. Skills are vital in creating economic growth and giving young people the best possible chance in life.
"Having attended West Cheshire College [to do an A-level in computing] I am aware both of the life changing opportunities that Further Education colleges offer, and the tough challenges they face.
"I look forward to travelling around the country and meeting teachers, lecturers, apprentices, employers and students to find out what we can do to make this sector even more successful."