TeamUK's outstanding WorldSkills competitors received a rapturous welcome home with a celebration event in the heart of London.
Skills Minister Nick Boles and Prime Minister David Cameron's apprenticeship adviser Richard Harrington, MP for Watford, were among the guests as most of the TeamUK's 40 competitors were honoured on Tuesday, September 8, at Dean's Yard, near Westminster.
The UK's official delegate and funding agencies chief executive Peter Lauener and Edge Foundation acting chief executive David Harbourne were also in attendance to see the team's 21 medallions for excellence handed out.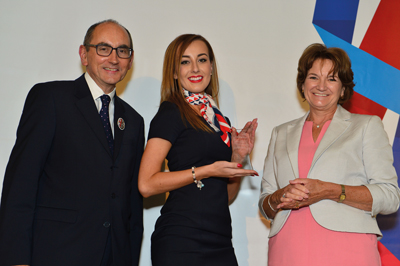 The medals came in addition to the three gold, four silver, and two bronze, which gave TeamUK 46 points in total to place it seventh in the overall medals table — up three places on WorldSkills Leipzig two years ago.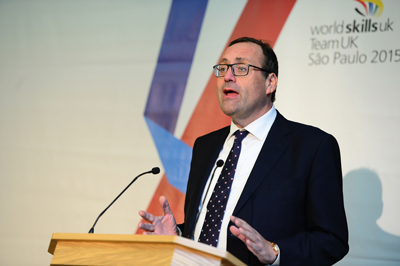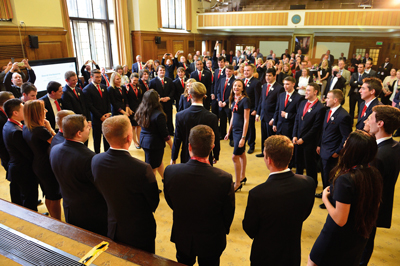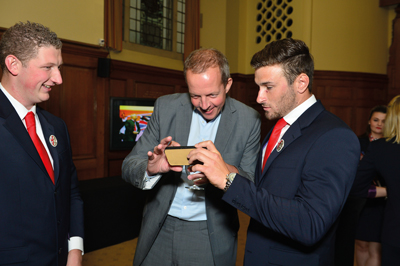 An extra two awards were also presented at the event — the Woodbine Parish Award for highest scoring competitors who did not win a medal at WorldSkills was given to Martin Mclaughlin, aged 19 and from Northern Ireland's North West Regional College, for wall and floor tiling and Hayley Edwards, 19 and from Middlesbrough College, for health and social care.
The John Barnes Award for contributing most to TeamUK morale went to Jasmine Field, 20 and from the Fashion Retail Academy, for visual merchandising and window dressing.
Mr Harrington said: "If I may begin with a 'shout out' to my constituent Danny Hoang [chef competitor], who won a Medallion for Excellence — Watford is proud
of you, Danny!
"The achievements of TeamUK are nothing short of incredible and each and every one of you deserves special recognition."
Beauty therapist Rianne Chester, 22 and from Warrington Collegiate, who made TeamUK history by being awarded the Albert Vidal award for highest overall competitor's score on top of a gold medal, said: "The support I've had is amazing and the whole experience has given me so much more confidence and it has completely changed my life."
Click here for more FE Week coverage of WorldSkills 2015 from Sao Paulo, meanwhile a new Edexcel level four qualification was unveiled at the homecoming. It was designed to recognise individuals at competitions who have gone beyond the competence of a skill and recognise those skills such as planning, leadership, motivation, problem-solving and psychology of performance and it was awarded to 62 members of the squad from which TeamUK was drawn.
Mr Lauener said: "What we now really need is all of that experience, understanding and all of that knowledge working its way to the home system so that many more young people get the best skills on offer."
Christine Doubleday, director of education and development at Find a Future, which manages the UK's entry into the WorldSkills competition, said: "This has been the best ever UK performance in UK WorldSkills international history."
Main image: TeamUK competitor Jasmine Field unable to hide her delight at winning the John Barnes award
Peter Lauener, Rianne Chester with her Albert Vidal award and Find A Future chair Carole Stott
TeamUK competitors Ben Pritchard, Danny Hoang, Sam Turner, Jonathan Gill and Matthew Beesley
Richard Harrington MP
Competitors perform the TeamUK chant
Skills Minister Nick Boles is shown some pictures from Sao Paulo by Matthew Beesley