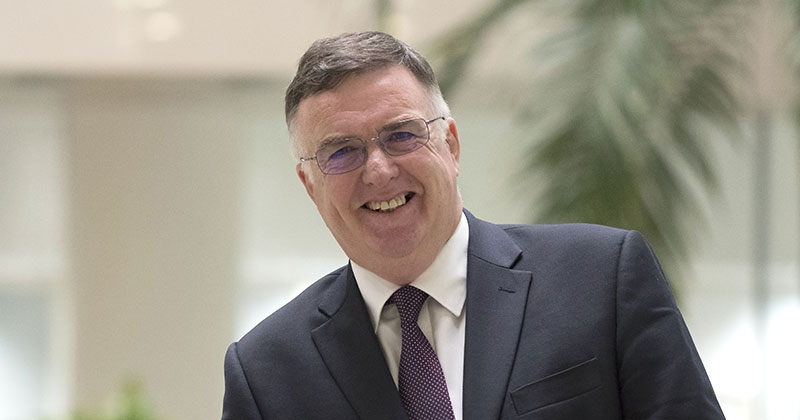 The FE commissioner has new powers to trigger formal intervention, under tougher plans to enter colleges before they hit rock bottom.
According to a new intervention policy, published by the Department for Education this morning, Richard Atkins will now be able to take formal action at a college that isn't yet failing, but where a "diagnostic assessment" has revealed it is in danger of doing so.
Previously intervention could be triggered in one of three ways: a college being rated 'inadequate' by Ofsted rating, or 'inadequate' for financial health or control by the Education and Skills Funding Agency, or for failing to meet the DfE's minimum performance standards.
This new "escalation" process – which will happen before a college hits one of these markers for failure – will occur where "action is required quickly, which is likely to include leadership and governance change".
The new trigger and diagnostic assessments are both part of the FE commissioner's expanded remit, first announced by the education secretary Justine Greening in July.
He told FE Week last month that he wanted to do more work helping those colleges that repeatedly receive grade threes, to prevent their performance from sliding further.
The new policy sets out in detail the process that Mr Atkins and his team will follow when intervening at failing colleges.
Mr Atkins and his team will now be involved with colleges at an earlier stage.
Any college with a grade three overall, a grade four for apprenticeships, or which is in early intervention for financial health, could be subject to a two-day visit.
Through these diagnostic assessments Mr Atkins and his team will "review the college's financial and educational performance, self-assessment and improvement plans", meet with senior leaders and others at the colleges, and "assess the capacity and capability of leadership and governance to see improvement through", according to the new policy.
There are three possible outcomes from a diagnostic assessment: endorsement of the college's approach to improving, an action plan for recovery, or escalation to formal intervention.
The last option is only expected to be triggered in "exceptional cases", where, for example, "the college is not taking action, or has no realistic plan to improve areas which have been flagged for concern by Ofsted or the EFSA" or "existing leadership and/or governance at the college is an impediment to securing necessary improvement".
There will also be a new principals' reference group and a college improvement board, both of which are designed to improve accountability, oversight and coordination.
As previously reported by FE Week, the FE commissioner will also oversee a £15 million strategic college improvement fund, to focus on quality improvement at colleges with an Ofsted grade three or four.
In an exclusive interview with FE Week to mark one year since he started as commissioner, Mr Atkins denied that his new remit was stepping on other organisations' toes.
He also outlined his long-term ambition for "around 80 to 85 per cent" of colleges to be rated as 'good' or 'outstanding'.