Grenfell fire survivor leads battle to save college campus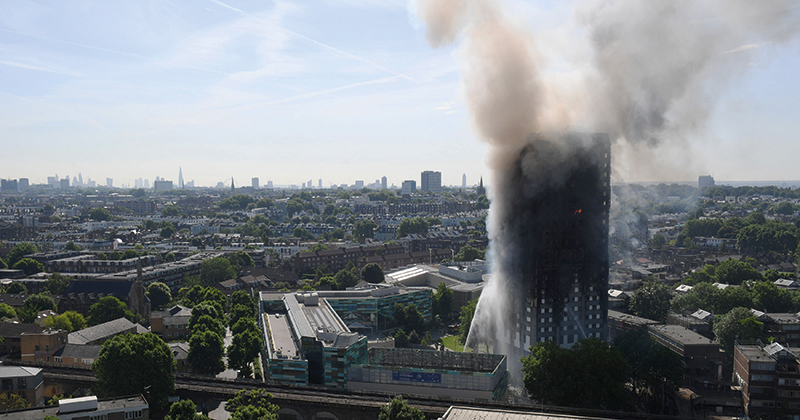 A college in one of London's richest boroughs has delayed its final decision on whether to abandon one of its campuses to make way for housing, amid mounting protests from Grenfell Tower campaigners determined to defend adult education for poorer people in the area, FE Week understands.
The site on Wornington Road is one of Kensington and Chelsea College's two main campuses, and it was sold for £25.3 million to the Royal Borough of Kensington and Chelsea last year under a lease-back arrangement.
The local authority wants to demolish the building for housing, in a deal which would at best result in greatly reduced teaching space for the college at the redeveloped site.
But the LA's plans have become entangled in the fallout from the Grenfell Tower fire tragedy in June, in which at least 80 people were killed.
Campaigners including Edward Daffarn, who escaped the blaze, have met Dr Elaine McMahon, the college's interim principal, and the college's chair of governors Mary Curnock Cook, to raise concerns both about Wornington's future and KCC's planned merger with Ealing, Hammersmith and West London College.
The Wornington campus and wider FE is the sort of vital service that they have been trying to take away
KCC refused to confirm what was said in the meeting, but Mr Daffarn, speaking on behalf of the Grenfell Action Group, said campaigners were told the college had "pushed back" its final decision on whether to assent to plans to redevelop the site from the end of this month until December 30.
"It's a good sign," he said. "I firmly believe that as a consequence of the fire, the council and college now not only has to listen to us – because they will be under pressure from the government – but they have a duty to do so.
"People in the Grenfell area have for too long felt they are being driven out of the area. The Wornington campus and wider FE is the sort of vital service that they have been trying to take away."
Another campaigner, Verena Beane, told the council about the "huge local opposition" to the merger, which she fears "will ultimately diminish the chances of saving Wornington".
"We still came out of the meeting feeling they weren't taking enough notice of the community needs, but we won't give up," said the retired KCC employee.
The central London area review recommended that KCC merge with the City Literary Institute, a specialist designated institution, but the former announced in June it planned to join forces with EHWLC instead.
A public consultation was launched on September 1, closing on September 30, and the planned date for completion has been set at January 2 next year.
KCC is understood to be planning a public meeting to address residents' concerns on September 26.
The borough's director of local services, Tony Redpath, sat on the college's board of governors until July this year.
He warned about asset-stripping in an email sent to colleagues and seen by FE Week in February. "KCC's problem, put baldy, is that its attraction to other colleges is based on its assets rather than its activities," he wrote.
KCC and the borough council issued a joint statement on the matter, saying: "The council and college have agreed that nothing will happen without consulting the community first.
"RBKC and KCC will continue working to ensure that there is minimal disruption to FE provision in North Kensington and that a wide range of options for the Wornington Road site can be considered with the communities involved."
EHWLC declined to comment.