ESFA row-back on plans to increase apprenticeship performance threshold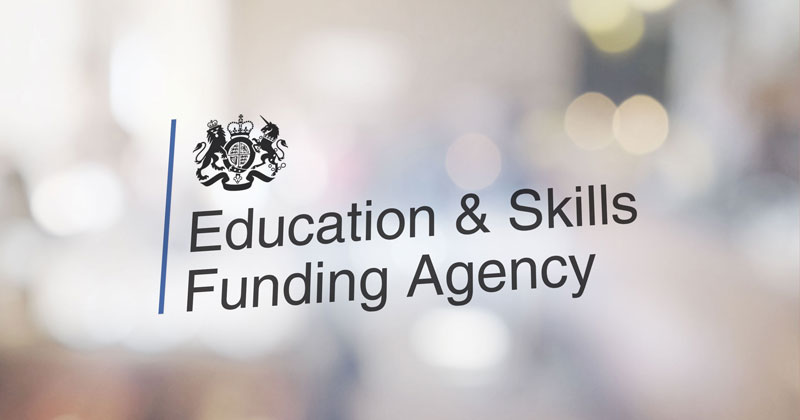 The government has today scrapped plans to increase by three percentage points the apprenticeship minimum standard achievement threshold.
The minimum standard is an important performance measure as the Education and Skills Funding Agency "monitors delivery against that minimum standard, which could trigger intervention to support improvement".
The ESFA: "calculate how many of the apprenticeships or education and training aims delivered by a provider are below the minimum standard thresholds. If this is more than 40 percent of the total cohort for apprenticeships or education and training the provider will be in scope for intervention."
In the case of Learndirect, it was revealed during their Judicial Review against Ofsted that 70 percent of their apprentices were below the minimum standard threshold.
As a result, Learndirect were given a Notice of Serious Breach on  14 March. Two days later Ofsted called to say they would be visiting the following Monday, which resulted in a grade four result.
A total of 25 providers were slapped with a Notice of Serious Breach or Concern for apprenticeship minimum standards in 2015/16, according to the ESFA list.
The threshold in 2015/16 was 62 percent and in February 2017 the DfE said: "For the 2016/17 academic year, this expectation will rise to a minimum of 65 percent."
Today, the government reversed that plan and said they would keep it at 62 percent for 2016/17.
The cautious move is likely to be influenced by not wanting to make things any harder to achieve the 3 million apprenticeship starts target.
The ESFA may also have been concerned about national fall in the apprenticeship achievement rate, following the closure of what the DfE statisticians called "loop-holes".
As FE Week reported in February, the 2014/15 achievement rate was 71.1 per cent before closing the loop-holes, which fell 4.7 percentage points to 67 percent once recalculated. 
According to the DfE document, they "identified that approximately 10 per cent of apprenticeship providers were receiving an artificially high achievement rate for apprenticeships because of how they were using three loopholes in the methodology".
The DfE said some gained a significant advantage of more than 20 per cent in their apprenticeship achievement rate, while other providers "were able to avoid falling below the minimum standard threshold which was 55 per cent at the time".
As FE Week reported at the time, the Learndirect achievement rates fell significantly once recalculated, and a Notice of Serious Breach followed.
For the first time the new apprenticeship standards will be included in the achievement calculation.
Today's guidance reads: "In 2016 to 2017 we will calculate minimum standards for apprenticeships (all ages) for both frameworks and standards, regardless of how they are funded by us (framework funding for starts before 1 May 2017 and standards under the trailblazer pilot funding methodology). Apprenticeship starts from 1 May 2017 will be excluded for the 2016 to 2017 calculations, but included in the 2017 to 2018 calculations."
All 2016/17 minimum standard thresholds (below) remain unchanged from 2015/16.