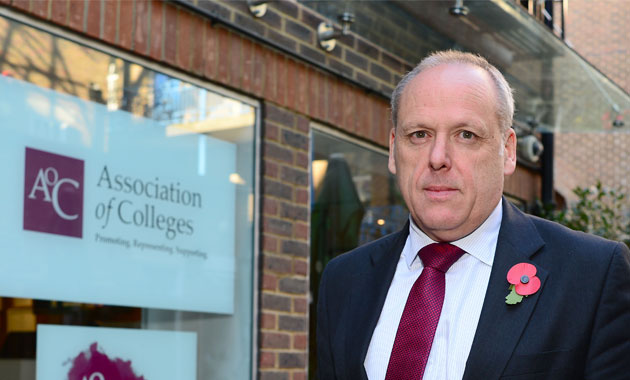 As the Association of Colleges welcomes a new chief executive in its 20th year, FE Week takes a look at the past, present and future of the organisation.
The AoC in a not-for-profit company founded in 1996 to act as the collective voice for colleges, and, as of this August, has 308 members – or 95 per cent of the eligible general FE, sixth form, tertiary and land-based colleges.
It employs 129 staff, and its latest annual accounts for the year ending March 2016 show a group turnover of £16.3m, down from £19.1m the previous year.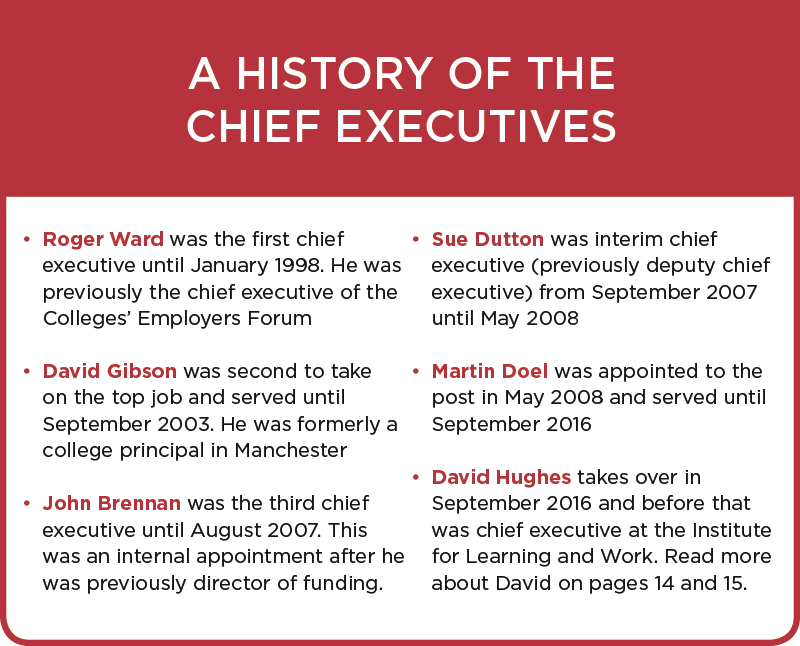 One of its key functions is speak up the issues affecting the sector on behalf of its members, and mediate with the government and decision makers.
This is done in a number of ways, including responding to government consultations, briefing MPs and managing the all-party parliamentary group for FE and lifelong education.
It also provides a range of support services for members, including advice and information on funding, governance, communications, and health and safety.
The AoC annual conference is held every November, and is one of the biggest events on the FE calendar. It presents an opportunity for members, and the wider FE sector, to network, learn, develop, influence and share information.
As well as its core membership organisation, the AoC has a number of subsidiary companies.
These include AoC Create, the organisation's commercial arm, which provides paid-for services including consultancy, training, interim management, recruitment, conferences and events.
AoC Sport was meanwhile formed in 2014 through a merger between British Colleges Sport, English Colleges FA, and the AoC sport policy team, with a focus on promoting, delivering and supporting college sport and physical activity.
As its outgoing boss Martin Doel move to his new role as professor of FE and skills for the Further Education Trust for Leadership, he shared with FE Week his thoughts on the state of the sector after eight years at the helm.
The AoC is also one of three founding members of the Education and Training Foundation.