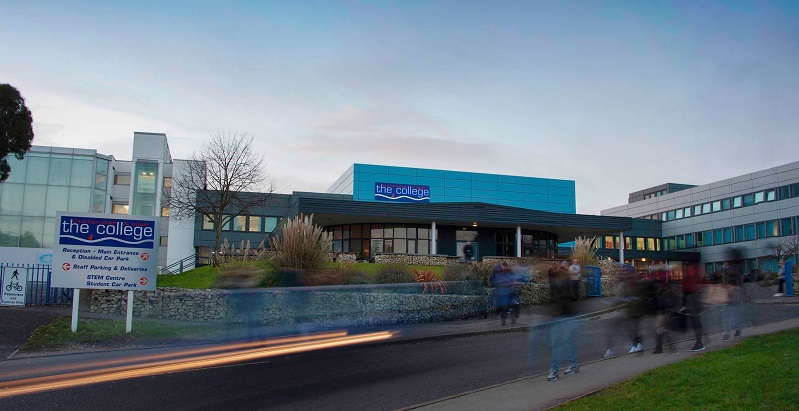 An indefinite teaching ban has been imposed on a former Bournemouth and Poole College lecturer — after he was found to have sent inappropriate messages to a young female student.
Michael Browne was employed by the college, in Dorset, from September 2009 until July last year, as an applied ICT programme leader and teacher.
He was found by the National College for Teaching and Leadership (NCTL) to have engaged in inappropriate communication with the 17-year-old student, leading to the imposition of a prohibition order by education secretary Justine Greening's office.
A new report by NCTL explained that this means he is prohibited from teaching indefinitely and "cannot teach in any school, sixth form college, relevant youth accommodation or children's home in England".
A spokesperson for Bournemouth and Poole College told FE Week today: "Mr Browne was dismissed in July 2015, following a period of suspension and investigation, in accordance with the college's policies and procedures relating to professional conduct.
"We have a clear and public safeguarding policy supported by robust procedures that we adhere to.
"We responded immediately to concerns brought to our attention and involved the local authority's designated officer and also the police."
He added: "Detailed information was passed to all the relevant authorities in full cooperation with them.
"Our first and foremost concern is always for the safety and wellbeing of our students, and we continued to support the student to the completion of her studies."
The NCTL professional conduct hearing heard that Mr Browne had exchanged messages with the student via his personal email address and mobile phone, and asked her in May last year to delete their conversations.
He said in one, it was claimed, that sleeping with her was on his "bucket list".
Mr Browne was accused of sexual motivations for his conduct. But while he admitted his email messages included sexual language, he denied his actions were sexually motivated.
He did however accept that his behaviour amounted to unacceptable professional conduct, which could bring the profession into disrepute.
The student was interviewed by the police after allegations were made in May 2015, and while no criminal charges were brought, the emails were examined and disciplinary proceedings were conducted by the college.
The emails were also given as evidence in the NCTL hearing, and a video recording of the police interview of the student was played in private.
The panel found Mr Browne unable to explain the content of, or why he had sent, some of the emails which had sexualised comments, leading to the conclusion that his conduct had involved an element of sexual gratification.
It did, however, accept his claim that he had no intention of engaging in a physical relationship with the student.
He was found to have fallen "significantly short of the standards expected of the profession", including the responsibility of teachers to "uphold public trust in the profession".
Mr Browne will be able to apply for the prohibition order to be set aside from August 2018, in which case a panel would meet to discuss whether to lift the ban.
Jayne Millions, who made the decision to impose the order on behalf of Ms Greening, said: "In my judgement the panel's recommendation is the right one. Mr Browne's behaviour is such that a prohibition order is appropriate and proportionate."
Image: Bournemouth and Poole College