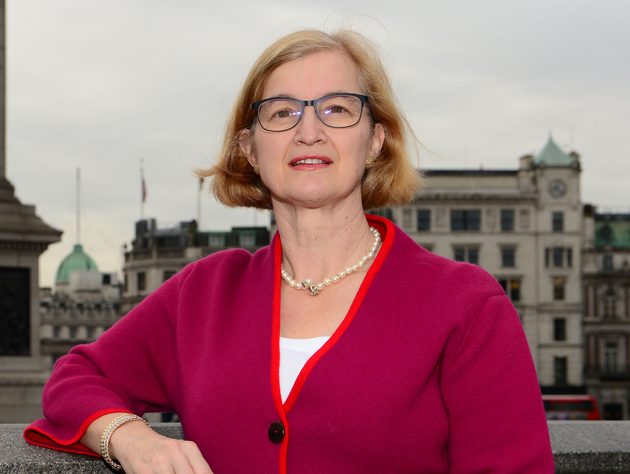 The Association of Colleges is looking forward to "a new era for Ofsted" — after Education Secretary Nicky Morgan confirmed the government's approval of Ofqual chair Amanda Spielman as the next chief inspector.
Ms Morgan made the announcement on Friday (June 10), and ministers will now wait on agreement from the Commons education select committee for final approval.
The Department for Education (DfE) also told FE Week that it had started recruiting for three new Ofsted board members and "the advert for the roles listed FE experience as one of the desirable criteria".
Martin Doel, chief executive of the Association of Colleges welcomed the news, and said: "We offer our congratulations to Amanda Spielman.
"This will be a new era for Ofsted and we look forward to working with her in the future and helping her to gain an understanding of colleges and a sector that she has not worked closely with in the past.
"We are also interested in how the Ofsted board, that supports the new chief inspector, might be refreshed in order to ensure that it has more substantive further education expertise than is currently the case."
Mr Doel has been scathing of the current chief inspector Sir Michael Wilshaw, who told MPs in March that he believed 16- to 19-year-olds should be taught in schools rather than colleges, and that the FE sector was "in a mess".
Sir Michael's comments, made during an appearance before the Commons Education Select Committee, provoked widespread anger across the FE sector.
The education secretary said: "From helping to set up one of the country's top academy chains, to acting as a council member for the Institute of Education, to overseeing our ambitious qualification reform programme, Amanda has extensive experience
at the frontline of the education system.
I know she is the right person to deliver."
Current Learning and Work Institute boss David Hughes, who will start as chief executive of the Association of Colleges at the
start of 2016/17, also welcomed Ms Spielman's appointment.
He said: "Ofsted needs someone who can lead a large organisation and be independent on policy issues – which I think Amanda has shown well as chair of Ofqual."
Mark Dawe, the chief exec of the Association of Employment and Learning Providers, added: "I found it easy to have very constructive discussions with Amanda when she chaired Ofqual, so I look forward to working with her in her new role.
"There is a good and honest dialogue between Ofsted and AELP on how the delivery of work-based learning is inspected, and we hope that this will continue under Amanda's leadership."
The Commons education select committee will now hold a "pre-appointment hearing" with Ms Spielman, on June 29 June.
Its chair Neil Carmichael MP said: "The chief inspector has an important duty in raising standards in education and skills.
We want to make sure that the government's preferred candidate has the necessary independence, skills and experience to be effective."