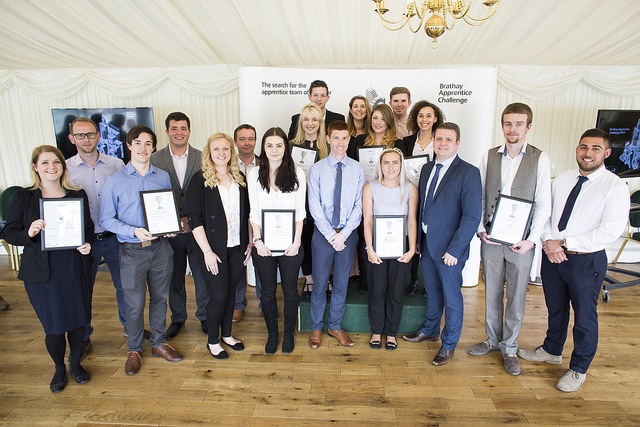 The finalists who will battle it out to be crowned apprentice team of the year in the fifth annual Brathay Challenge have been announced.
Eight teams from across the country, each made up of nine apprentices, will take part in the final at Lake Windermere in the Lake District next month.
They will represent Apprenticeship Norfolk Network, Hampshire County Council, HMRC Digital Newcastle, HMRC Surge and Rapid Response Team, HSBC, IBM, QinetiQ, and UK Atomic Energy Authority.
The closing stage of the competition will involve the learners being tested to the limit over three days — through a series of outdoor and team building exercises — before the overall winner is announced on June 15.
Godfrey Owen, chief executive of the Brathay Trust, said: "All of the teams that have taken part have worked really hard and the quality of the portfolios increases year on year.
"We look forward to the final stage of the challenge when we can welcome the national finalists to Brathay in June."
The finalists were chosen from 80 teams that entered this year's challenge.
Between them they recruited almost 300 businesses to start offering apprenticeships, delivered 45 community projects and visited more than 320 schools, careers fairs and youth groups to spread the word about apprenticeships.
Apprentices from Dale Power Solutions and Sellafield Ltd were jointly named apprentice team of the year following last year's challenge.
This came after the final reached a dramatic conclusion with a whaler boat race — a timed five-mile rowing and navigation trial around Lake Windermere.
Reflecting on his team's win, Adam Sharp, apprentice at Sellafield Ltd, said: "We hope that winning the title will aid in our efforts to inspire young people and promote apprenticeships.
"Hard work, determination and self-confidence are key in success. We also hope that young people can use our journey as a lesson for themselves."
Second place was also split between the team from Plymouth City Council and the joint team from Pera Training and Emfec (self-titled Perfec), while the Nottingham City Homes team took third place.
Sue Husband, director of the National Apprenticeship Service, looked forwards to more inspirational performances next month.
She said: "The apprentice team of the year national finals demonstrate the skills, knowledge and desire to succeed from apprentices; and this continues to inspire others and impress us in equal measure.
"It is great to see apprentices put in the hard work to get the recognition they deserve, highlighting how apprenticeships benefit not only young people themselves, but their employers and their local community too."
For more information on this year's competition visit brathay.org.uk/challenge.
Main pic: Finalists for the 2016 Brathay Apprentice Challenge were announced at the House of Commons on May 19