A controversial new data dashboard could cut costs incurred by the Skills Funding Agency (SFA) by almost two thirds — but FE leaders fear the extra financial burden will simply fall on them.
The Qualification Achievement Rate (QAR) data dashboard was branded a "fiasco" by sector bosses in an FE Week story last month, when they suggested the changes had been a waste of money.
In its answer to FE Week's Freedom of Information request over development costs, the SFA said that the QAR's 'Birst' data dashboard cost a one-off sum of £153,000 to develop in 2014/15, but would subsequently require only £58,000 per year to run.
The SFA claims that this should result in annual savings of 65 per cent, when compared with the £164,000 the old system cost in 2013/14, using multiple PDF annual reports that were sent out to providers.
However, sector representatives told FE Week that they are worried the new dashboard could shift the burdens of time and expense onto them.
One college principal, who did not want to be named, blasted the new database, saying: "This may have produced a significant cost saving for the SFA, but savings for the sector as a whole including the providers might not be so clear."
There is a possibility, he insisted, that the new system would actually create more work for providers, as they hunt for the relevant information among listings for many other organisations.
If this were the case, he said, "all the SFA have done is made central savings and passed the expense onto the provider, with the net effect that the sector is actually worse off because of these changes".
Meanwhile Stephen Hewitt (pictured below), strategic funding and examinations manager at Morley College, said that the length of time that "senior management spend looking for things on the portal that previously would have been clear in front of them on old PDF-style reports" could add major time costs.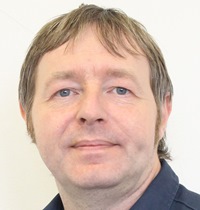 In April, FE Week reported that the SFA would be improving its tool for viewing QARs, following complaints from providers about missing information.
Graham Taylor, principal and chief executive of New College Swindon made his feelings known in an article for FE Week in April, when he described the changes as a "fiasco" which have arrived after "an interminable delay".
"It's full of unnecessary terminology changes," he wrote.
A spokesperson for the SFA said the 2014/15 QAR reports were developed through the data dashboard "as part of on-going SFA budget constraints and drive for efficiency savings".
She said: "Traditionally providers would have received approximately 900+ PDF reports via a large zip file hosted on the provider gateway.
"This method of production and deployment was both inefficient and costly."
The SFA consulted with providers in September last year on "the design of an alternative reporting solution".
The result of this consultation, she said, means that "the cost of the new reporting solution, although higher in the first year, still offers significant savings over the traditional reporting method.
"Hosting Birst through the HUB is part of SFA's strategic solution of which QAR is but one product that uses this service.
"Therefore there are no additional costs in hosting QAR in the HUB."