Trailblazer incentive payments 'can cover' costly exams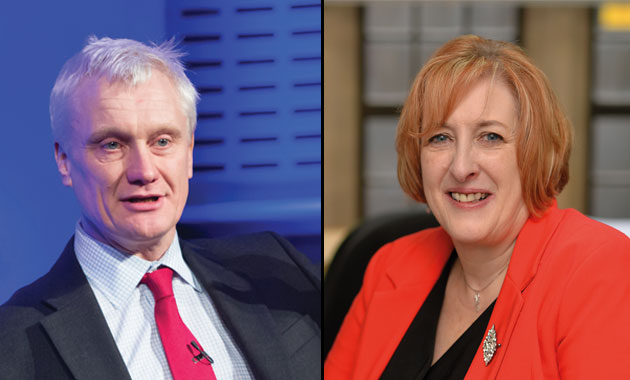 Employer bodies have attacked Department for Business, Innovation and Skills (BIS) guidance that Trailblazer apprenticeship incentive payments are used where expensive assessments push costs over government funding limits.
The Confederation of British Industry (CBI) last month told of its concerns that end-point assessments were "driving up costs for Trailblazers".
However, a BIS spokesperson has told FE Week that capped government funding levels, ranging from £2,000 to £18,000, were "only part of the funding available" — employers could "also use the incentive payments that are available under this model towards the costs they incur," he said.
Neil Carberry, director for employment and skills policy at the CBI, said such use of incentive payments "called into question how deliverable this model is".
"If employers are being told to use incentive payments to bridge the funding shortfall owing to high-cost end-point assessments, this indicates that the apprenticeship standard falls under the wrong cap," he said.
Under funding rules for the new Trailblazer apprenticeships, each standard is allocated one of five government funding caps. The government will pay two thirds of the cost of delivering the standard up to the cap, with employers expected to contribute the remaining third.
But FE Week has found that, in some cases, employers would be expected to contribute more than a third — possibly using the incentive payments — with government funding not reaching its two thirds mark.
Ian Cass, managing director of the Forum of Private Business, said members had told him that being made to use incentive payments towards the cost of delivering an apprenticeship risked "employers being punished for training up young people".
"The incentive payment is really there to cover some of the costs of compliance with regulations, insurance payments and the cost of supervision of the individual on site," said Mr Cass.
There are three incentive payments on offer – a 16 to 18 apprentice payment, a small employer incentive and a completion incentive.
The Skills Funding Agency (SFA) Trailblazer funding guidance for 2014/15 stated the payments were intended to cover "additional costs that small employers can face when taking on an apprentice" and the "additional demands of recruiting a young apprentice", and to "encourage employers to train apprentices across the full breadth of the apprenticeship standard".
However, the SFA's funding guidance for 2015/16 makes no mention of what the payments are intended to cover.
But, the guidance does state that employers were "free to use the incentives payments as you wish, including meeting the wider costs of employing an apprentice".
Among those that employers may have to use the incentive payments for was the Gas Network Team Leader standard. It was allocated a maximum funding cap of £6,000, despite its Trailblazer group having estimated delivery costs to be around £14,600 (based on the end-point assessment, priced at £3,808, representing 26 per cent of the total cost as set out in the assessment plan).
A spokesperson for sector skills council Energy and Utility Skills, which worked with employers to develop the Gas Network Team Leader standard, insisted employers were "willing to invest beyond any funding cap allocation".
The BIS spokesperson said "The funding cap represents the maximum 'core' contribution that government is prepared to make towards the off-the-job training and assessment costs associated with a standard.
"This maximum contribution is only part of the funding available, employers can also use the incentive payments that are available under this model towards the costs they incur."